Local Greek Event Calendar
Annunciation Greek Church of Woburn MA Joy and Hope Family Farm Trip
September 18, 2016 @ 1:00 pm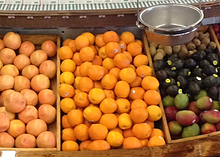 JOY AND HOPE FAMILIES
After church this coming Sunday September 18th we will be going to Connor's Farm. This will be our third year going and we always have a great time! The cost is $13.99 per/person.
We will meet during coffee hour and give everyone time to change into comfy clothes and grab a snack. You may want to consider packing a lunch, but there is food for sale at the farm. We can also try and figure out car pooling for anyone who would like to do that.
If you have any questions or concerns, please don't hesitate reaching out!
Have a wonderful week!
God Bless,
The JOY & Hope Advisors
Like this Greek event? Please share below: