Local Greek Event Calendar
Vasilopita Sunday at St. Spyridon Greek Cathedral Worcester MA
January 24, 2016 @ 12:00 pm

-

3:00 pm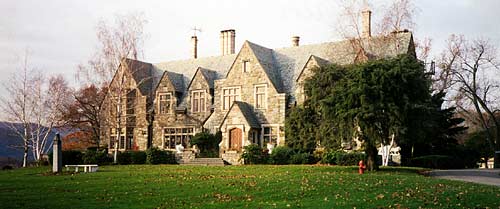 As Taken from the December 2015-January 2016 Philanthropy Witness:
"Vasilopita – A Beautiful Tradition"
Joanne Stavrakas and Kalli Tsitsipas, Co-Chairs
In January, Philoptochos chapters across the Archdiocese host Vasilopita events in honor of Saint Basil the Great, to benefit Saint Basil Academy in Garrison, New York.
One of the most beautiful and inspiring traditions of our Greek Orthodox Church is the observance of Vasilopita in Saint Basil's honor. A most wise and compassionate clergyman, Saint Basil was the first person in history to establish a home for children. His feast day combines the cheer and happiness of the New Year with the glory of the birth of Christ and the Epiphany, into what is known in our Orthodox Church as the Vasilopita Observance, symbolizing the joy of life everlasting.
Following in the footsteps of Saint Basil, for over 70 years Philoptochos has helped to nurture the children of the Academy by providing a warm, loving and secure "home" under the guidance of our Archdiocese. The Saint Basil Academy grounds and buildings belong to the Philoptochos. Your consistent generosity provides for the care of precious lives, and maintenance of the entire facility.
At Saint Basil Academy, each child is cared for, loved and made to feel part of a family. They thrive spiritually and academically, gain maturity and grow to be responsible adults. Philoptochos sisters and gracious donors across our Archdiocese help to provide the children with comforts that every child deserves. If you are able to visit, you will witness the love and nurturing provided by Fr. Costas Sitaras and the staff, on the face of every child.
Children can be confidentially referred to Saint Basil Academy by contacting your Priest or calling Saint Basil Academy at 845-424-3500. It is our moral responsibility to help children who could benefit from this ministry.
A heartfelt thank you to all who have contributed. In 2015, $300,000 was donated and in the ten year period between 2005 and 2014, $3,505,000 was donated to Saint Basil Academy from the Vasilopita Event.
Like this Greek event? Please share below: