The Tradition of Giving Gifts at Christmas
Written by Andrew Athanasiou in Greek Christmas Traditions Comments Off on The Tradition of Giving Gifts at Christmas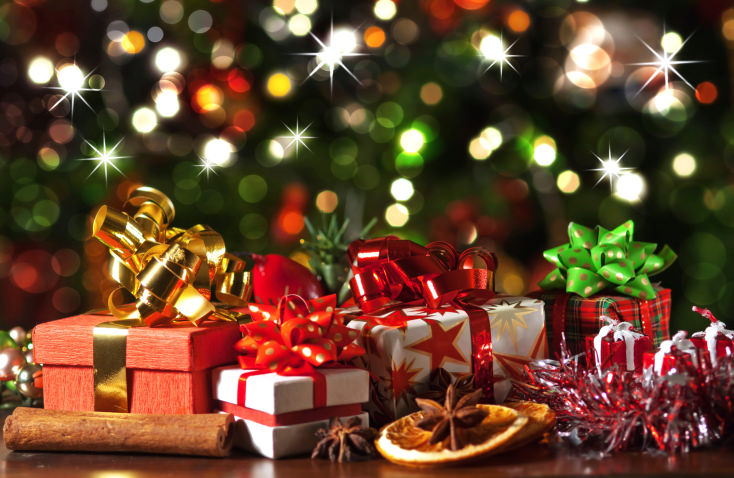 Whether you waited in lines on "Black Friday," or searched the deals on "Cyber Monday," or are just waiting to go shopping at extended "holiday" shopping hours, the idea of the necessity of Christmas gifts are on everyone's minds (some might say it's an obsession). Why do we give gifts on Christmas? Where does this tradition come from?
Some would suggest that the buying frenzy and the need for a gift for Christmas began in the 1800's, which I would say is a recent addition to a 2000-year-old feast. This includes Macy's staying open until midnight in 1867 for Christmas gifts.
There is a tradition of leaving shoes or stockings out for St. Nicholas Day (December 6th) that would be filled with a gift, but I was unable to find a date of origin of this tradition, though I can say there is evidence it not only existed but permeated society before the Protestant Reformation in the 16th century. Obviously there is some carryover from this tradition into our cultures thoughts on Santa Claus and gifts for Christmas, though I'm not sure how you move something 19 days without people noticing.
We can look back to scripture and see from Luke's gospel account is the journey of the Wisemen, or as we typically call them in the Church, the Magi. These Magi were, in all likeliness, sort of astronomers and astrologers, who would observe the heavens. From what we understand they were priests from the Medes people, an ancient Iranian people. The Magi probably became familiar with the prophecies of the Messiah from the Hebrew people who did not return to Judea after the Babylonian captivity. The prophecy comes from Numbers 24:17, and reads in the New King James Version as so, "I see Him, but not now; I behold Him, but not near; A Star shall come out of Jacob; a Scepter shall rise out of Israel, And batter the brow of Moab, and destroy all the sons of tumult" (a scepter is a decorated staff, especially in that day and age, meaning a King or a Ruler).
These Magi, after following the star, brought gifts of gold, frankincense, and myrrh. These gifts were their offering to a King. I recently discovered that an Orthodox Monastery on Mount Athos has these offerings and it is reported that they give off a fragrance, showing to the authenticity of these gifts.
On Christmas, for the first time, God became visible (without conditions, like Moses seeing God's back) to humans through the person of Jesus Christ. This is an incomprehensible gift. As St. Athanasios writes, "The Son of God became man, that we might become god." God pours forth His love to us and we should pour forth our love to one another. For whatever reason gift exchanging has become a major part of our festive rituals, and when done with the right intentions it can be holy and pleasing in the eyes of God.
Christ tells us, "Whatever you did not do for one of the least of these, you did not do for me." Remember to give gifts not only to those around us who we love, but to also give to those who are estranged, poor, hungry and cold.
About Andrew Athanasiou
Andrew is a student of Holy Cross Greek Orthodox School of Theology, located in Brookline, Massachusetts. Andrew is a Masters of Divinity Student who is also a Seminarian. Andrew is from Pittsburgh, Pennsylvania, and his knowledge comes from five major sources: Greek Orthodox Seminary; Greek Orthodox Summer Camp; both being taught and teaching in Greek Orthodox Sunday School; and finally further readings and interests in other theological areas.
Categorized in: Greek Christmas Traditions
This post was written by Andrew Athanasiou
Like this article? Please share below: