Greek Program by Eleni Vidalis Audio Interview with Terens Quick
Listen to the interview with Terens Quick below: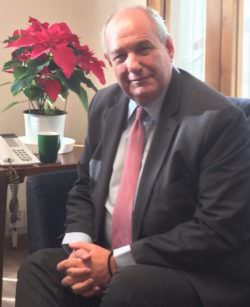 Listen to Host Eleni Vidalis as she interviews Terens Quick, Deputy Minister of State of the Hellenic Republic. While in Boston on January 10, 2017, Eleni spoke with Mr. Quick regarding a wide range of matters.
To watch more episodes of The Greek Show, check out the show's archive by clicking here!
Like this episode of The Greek TV Show? Please share below: