Map of Athens Greece
5 Reasons to Visit Athens Greece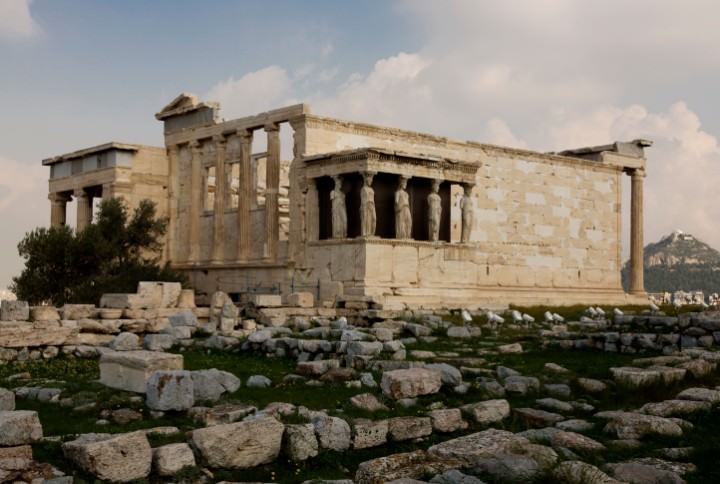 Athens, Greece is a city that has a rich history but is also sophisticated and modern. People flock from all over the world, mainly to visit some of the historical sites. However, many people move on before the really have a chance to get to know the city. They use it as a brief stopping point before heading to the islands without giving it a second thought. However, Athens is worth so much more than that!
Here are some great reasons why you should spend time in this beautiful Greek City:
Learn About Greek History
If you want to learn about the Ancient Greeks, Athens is a great place to do it! Begin your journey at the Parthenon and from there, you can visit other ruins, like the Ancient Agora, Acropolis, Dionysius Ancient Theater, Hadrian's Library, and the Temple of Zeus. Consider taking guided tours of all these ruins so that you can make the most of your visit.
Enjoy the Nightlife
While walking through the streets of Athens, you will probably notice that most Athenians absolutely love going out. This means that when you hit the town, you'll see just as many natives as you will tourists, if not more. The reasons for this is simple – the Greek people have a zest for life that you can only truly see if you party with them. Head to Voula, which is on the "Athenian Riviera" for some world class nightlife by the sea. You can also find worthwhile places in Syntagma Square and Glyfada.
Go to the Beach
When people want to enjoy the beach in Greece, they don't usually think of Athens. The truth is, some of the neighborhoods in Greece have beaches that can hold their own against those on any of the islands! Dubbed the "Athenian Riviera", neighborhoods like Glyfada, Vouliagmeni and Varkiza are known for their beaches and excellent nightlife, which means that you don't need to head to the islands to enjoy the beach!
Eat Amazing Greek Food
The tradition Greek diet is not only one of the healthiest ways of eating in the world; it is also one the tastiest! While spending time here, you will no doubt have one delicious meal after the other. Whenever you can, seek out the highest quality restaurants that you can find. Be sure to sample things like traditional Greek salad, Greek coffee, meze, which are Greek "small plate" foods like dolmades, and freshly prepared seafood.
Enjoy Shopping
If you decide to visit Athens, you won't want to miss some of the amazing shopping opportunities! Places like Ermou Street and Athinas Street are both known for their many shops. Spend some time browsing and souvenir shopping so that you can find beautiful items to always remember your trip! However, if you want to go where the real Athenians shop, don't miss Aeolou and Agios Markos Streets, which is where most of the people in Athens do their bargain shopping.
There are plenty of reasons why you should stay in Athens for an extended period time! It is not only a historical city, but also a modern one. This makes it an ideal choice for visitors.
Like this article? Please share below: