Best Beaches to Visit in Crete
Written by GreekBoston.com in About Crete Greece, Greek Travel Guide Comments Off on Best Beaches to Visit in Crete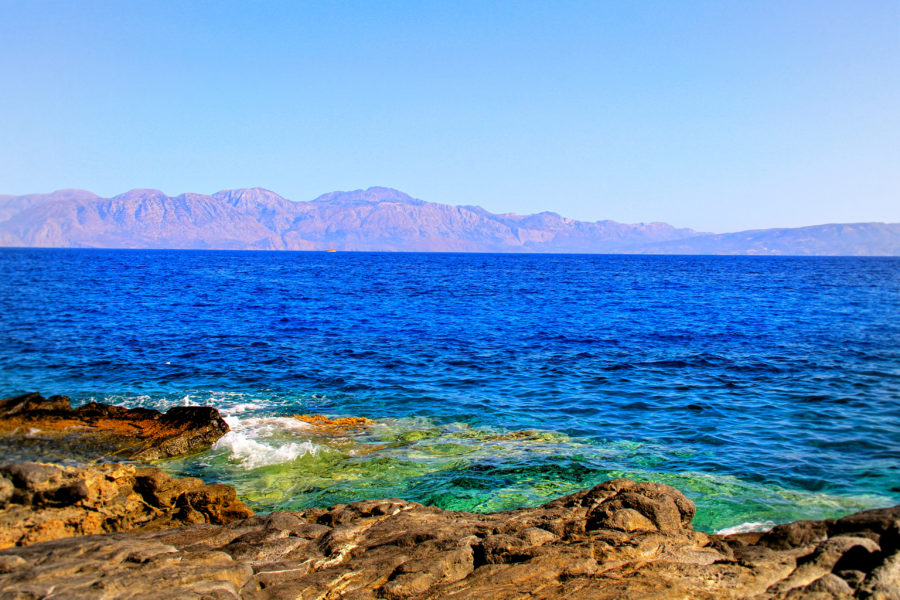 Crete is the largest of all the Greek islands and it is also the furthest south. Because of this, it also has an idyllic climate and peak beach season lasts just a little bit longer than it does in the rest of Greece. Also, since the island is so large, there is a lot of coastline. That means there are plenty of beaches! Here's a look at some of the best beaches the island has to offer:
Elafonissi Beach
Pink coral sand and crystal clear waters mark this one and make it one of the most adored spaces in Crete. Come across the inlet when the sea is calm. It's one place popular with locals and tourists alike. You'll find it an easy place for the kids with relatively shallow waters and gentle surf.
Balos Beach
Balos Beach is roughly sixty kilometers to the northwest of Chania Town. This makes it an ideal day trip for the beach lover. Travelers will find a stunning swath of sea, sand, sky and a rocky island that juts into the water like a castle. People can spend a day sunning themselves along the narrow white sands. When done, it's an easy walk to the island of Gramvoussa for further views across the bay and other parts of Crete.
Falassarna Beach
Scattered chairs under a tranquil turquoise sky are the hallmarks of this beach. It's made for lounging with plenty of space for visitors. Come here on calm days when the wind has died down. The waters are idyllic for those who want to relax in warmth as they admire the sun. It's not uncommon to spot areas inland here with small pools of even warmer water that make an ideal place for complete and utter relaxation along the shores of beautiful Crete. A short distance away lies the charming village of Platanos where the traveler can grab a cold drink and a delicious meal.
Vai Beach
Vai Beach has been popular since ancient times and because of this, it has an almost magical quality. Today, it is home to an astonishing wild date grove forest. Tall trees brimming with fringed green leaves line the side of the beach, providing shade and beauty. The beach is a popular destination for residents as well as tourists. If you plan a trip, come here as early as possible. Vai Beach is much admired by those who love the idea of spending a day in a place known and beloved to the Phoenicians. Snack bars make it easy to find a meal and let the waters wash over you.
Matala Beach
Once a small fishing village, today Matala Beach is one of the most well known of all Cretan beaches. Cliffs full of fascinating caves line the hills here. Dating from prehistory, they lend the beach a history and sense of rootedness that reminds people of the amazing history of the region. Walk along the light sand and dip a toe or your whole body in the calm seas that define this area and make for easy swimming. When done, have an authentic meal of locally caught fish in this still working fishing village.
While visiting the island of Crete, you won't want to miss the chance to lounge on at least one of these beaches!
PLEASE NOTE: The Greek travel section at GreekBoston.com are not paid reviews. Our unbiased and informative travel articles are designed review the popular cities, islands and places in Greece. We are not always able to exactly match the photos to the destinations, but we do try to get close. However, we are not looking for photo submissions at this time. If you find something in a Greek travel article that is not accurate based on your personal experience, please send us an email to greekboston@worldwidegreeks.com and we will consider your suggestions. Thanks for reading the travel section at GreekBoston.com!
Categorized in: About Crete Greece, Greek Travel Guide
This post was written by GreekBoston.com
Share this Greek Travel Article: