Best Day Trips to Take from Athens, Greece
Written by GreekBoston.com in About Athens, Greece, Greek Travel Guide Comments Off on Best Day Trips to Take from Athens, Greece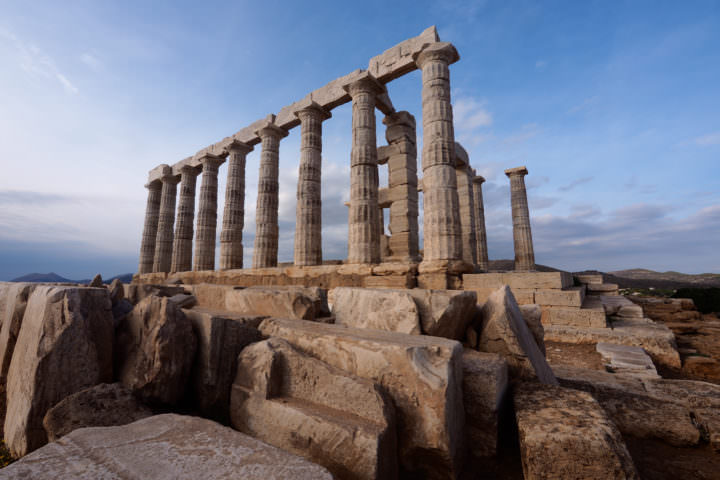 Although there are plenty of things to do in Athens, Greece, you may find yourself with some extra time depending on how long you stay. Besides, some of the best and most historical sites in Greece are located within a comfortable driving distance from the main city, which means that you should make time for as many of these as possible. Here's a look at some of the best day trips to take while staying in or near Athens:
Delphi
The Oracle of Delphi is on of those figures who has appeared in many of the Greek myths and legends. As it turns out, Delphi is actually a real place that is located on Mount Parnassus. Here, you can see the temple where the Oracle is said to have lived. There is also a theater located at Delphi as well as an area that was devoted to the ancient Pythian Games. You'll also want to visit the Delphi Archaeological Museum while in the area. It isn't exactly on site, but it is nearby. Delphi is about a 2.5 hour's drive from Athens.
Hydra
The small Greek island of Hydra is unique and worth a visit. Rather than take time out to stay on the island, you can easily take a day trip from Athens. You will want to head to Piraeus and take a ferry or even an organized tour to the island. Some tours also take you to other islands during the trip, such as Aegina and Poros. Hydra has maintained its traditional feel to it because there are no vehicles allowed on the island other than the small ones that are used by locals, which required special approval. Most people still get around either on foot or by donkey. The island also has some gorgeous coastal areas that are worth a visit.
Cape Sounion
Cape Sounion is a very easy trip to do by car or by taxi. It is just over an hour from Athens, which means that you can easily navigate here yourself. Located directly on the coast, Cape Sounion affords some of the best views of the ocean in the area. The main site to see here is the Temple of Poseidon, which is a temple dedicated to Poseidon, the god of the sea. Try to time your visit for just before sunset because you will walk away from the experience with some wonderful photographs.
All of these day trips are accessible by car, so if you rented one you're more than welcome to drive there. You can also usually pay a taxi driver a flat rate to take you to these sites. Another great way to enjoy these day trips is to hire an organized tour group. The benefit here is that you'll learn a lot more through the benefit of the tour guides, and you may even be able to see more than one of these sites during your excursion. Overall, visiting these is definitely worth it while in Athens.
Categorized in: About Athens, Greece, Greek Travel Guide
This post was written by GreekBoston.com
Like this article? Please share below: