What to Do While Visiting Chora on Andros
Written by GreekBoston.com in About Andros, Greece, Greek Travel Guide Comments Off on What to Do While Visiting Chora on Andros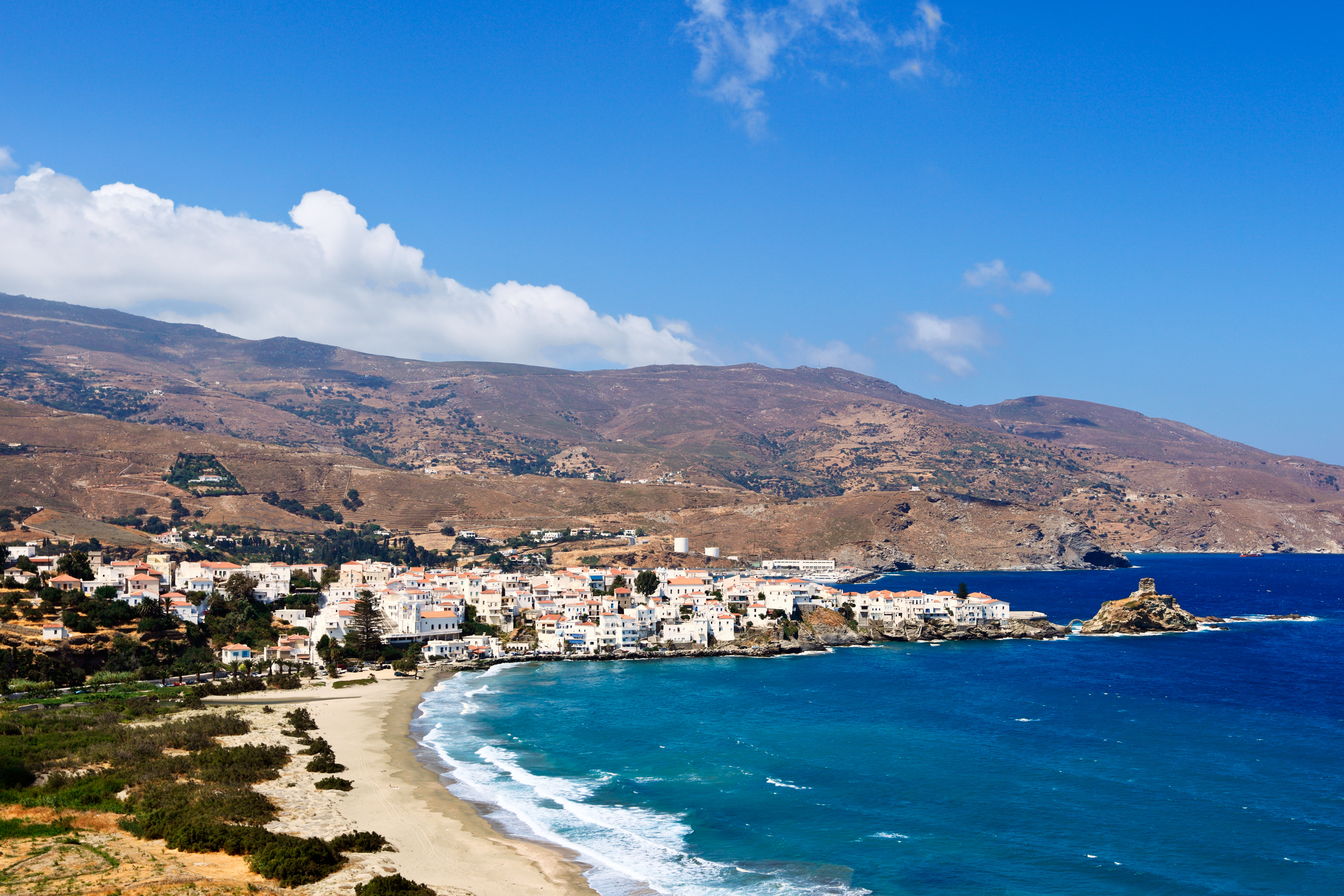 Andros is on of those Greek islands in the Cyclades that seems to represent the best of what Greece has to offer. Like other Cycladic islands, Andros is one of those places where the past and the present seem to coexist. Although it does have a rich history, there are also thriving places to enjoy in the present day. The main village of Chora is one of those places and you absolutely won't want to miss the chance to visit it during your stay. Here's more information:
Why Visit Chora on Andros
One of the most memorable thing about Andros is that it is a mountainous island that is perfect for walkers. Chora is a village that is perched on top of some of those rocky hills, which means that it boasts some amazing views of the surrounding area. In particular, you can easily view the mansions as well as the sea. Like most of the island, Chora has plenty of opportunities for meandering. Whether you take in the view, wander around to browse in the shops, or simply want to get some exercise, this is something that Chora is especially good for.
How to Get to Andros
Before you can explore the main town of Chora, you first need to arrive on the island of Andros. It is a unique island in that it is slightly off the beaten path, but there is also an airport here. This means that even though the island doesn't have as many visitors as some of the other Greek islands, it is still easy to get to by taking a flight. You can also take a ferry from some of the ports located throughout Greece.
What to Do While on Chora
Once you arrive at the island, your next step is to find things to do while here. As with most places throughout Greece, there are plenty of things that you can do that range from enjoying the beautiful weather and scenery to eating a great meal from one of the many restaurants or tavernas. Besides that, there are some specific sites that you'll want to visit:
View the architecture. One thing that Chora is known for is its architecture. While walking, pay attention to some of the neoclassical buildings, the mansions, and also some of the museums. They're all perfect examples of the types of architecture you can find here.
Visit a museum. There are some museums that are worth a visit while here. These include Goulandris Museum of Modern Art, the Archaeological Museum, the Nautical Museum, the Kydonieos Institute, and the Kairis Library. Each of these museums has something different to offer.
Enjoy the castle ruins. Chora was once ruled by the ancient Venetians and unfortunately, not much remains. Walk over the old foot bridge, which was built in Venetian times, and catch a glimpse of what's left of the old Venetian castle ruins.
As you can see, Chora is a great place to visit while on Andros. Whether you take a stroll through the streets or visit one of the sites, there is something here for everyone.
PLEASE NOTE: The Greek travel section at GreekBoston.com are not paid reviews. Our unbiased and informative travel articles are designed review the popular cities, islands and places in Greece. We are not always able to exactly match the photos to the destinations, but we do try to get close. However, we are not looking for photo submissions at this time. If you find something in a Greek travel article that is not accurate based on your personal experience, please send us an email to greekboston@worldwidegreeks.com and we will consider your suggestions. Thanks for reading the travel section at GreekBoston.com!
Categorized in: About Andros, Greece, Greek Travel Guide
This post was written by GreekBoston.com
Share this Greek Travel Article: