Taking a Culinary Food Tour of Greece
Written by GreekBoston.com in About Koufonisia, Greece, Greek Travel Guide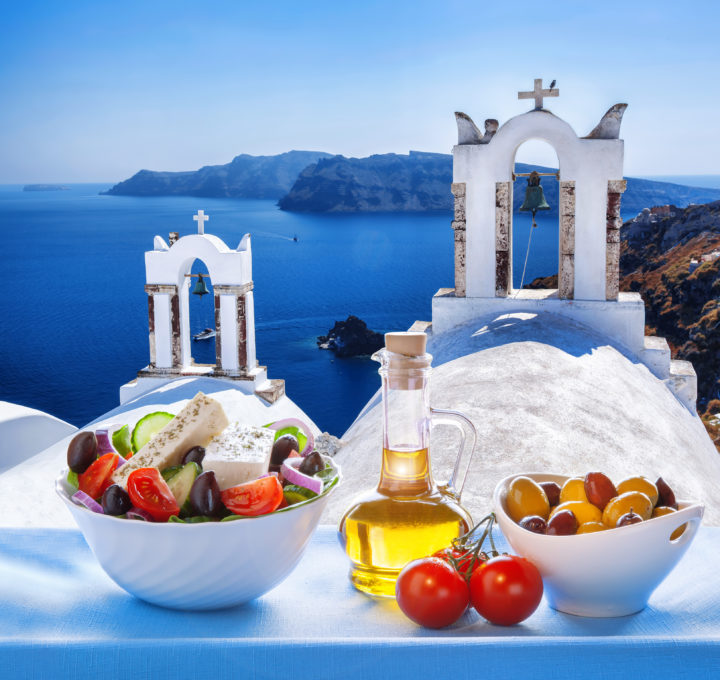 When people visit Greece, one of the things they remember most is the food. Fresh salads garnished with feta cheese and doused with olive oil. Gyros purchased from a street vendor. Traditional meze served at a taverna. Conventional Greek sweets such as baklava to complete the meal, and Greek wine to wash everything down. In Greece, food and culture are inexorably linked.
You can certainly have an amazing meal in Greece by walking around and finding a restaurant to suit your whim. However, there is so much more to the experience than simply eating. Culinary food tours will bring you to the best restaurants and food shops. They'll take you to vineyards to watch the wine making process. You may even get a chance to make your own olive oil or prepare your own meal. Here is some advice that will help you find the tour that will give you the best experience.
Length of Your Tour
You can choose to center your entire Greek vacation around Greek food or simply just a portion of it. For example, you can find walking tours of Athens that will give you a nice overview of the cuisine of that city. There are also tour companies that focus on giving you a full culinary experience in Greece. In order to find a great tour, it helps to read reviews online or ask a travel agent who specializes in Greece for advice.
Areas of Greece
Which area of Greece would you like to visit? If you want to learn about these regional differences, you can either choose a tour that focuses on a specific area or select one that gives you an overview of several areas in Greece. Even though there are similarities to Greek cuisine no matter where you go, there are some regional differences.
For example, the island of Santorini is known for its tomatoes and as a result, there are several dishes that focus on tomatoes, such as domatokeftedes, which are essentially deep fried balls of tomato puree mixed with bread and spices. Learning about these regional differences on a tour is a nice option.
Learn How to Cook
Eating is just one way to learn about Greek food. Learning how to cook is also a big part of Greek culture. Children learn how to prepare meals from their parents, who learned from their parents, and so on.
Preparing traditional Greek dishes is rewarding and fun – especially since you would be able to eat what you prepare. Not only that, but you will be able to relive your experience from the comfort of your own home.
Naturally, by learning about the food, you will also see much of the country. Many of your meals will take place in historic settings and there is plenty of time to sightsee in between meals. In order to book your trip, you can either find your ideal tour company and itinerary on your own, or you can visit a specialty travel agent. Just be sure to read as many reviews online as possible so that you can get an idea for the company's reputation.
PLEASE NOTE: The Greek travel section at GreekBoston.com are not paid reviews. Our unbiased and informative travel articles are designed review the popular cities, islands and places in Greece. We are not always able to exactly match the photos to the destinations, but we do try to get close. However, we are not looking for photo submissions at this time. If you find something in a Greek travel article that is not accurate based on your personal experience, please send us an email to greekboston@worldwidegreeks.com and we will consider your suggestions. Thanks for reading the travel section at GreekBoston.com!
Categorized in: About Koufonisia, Greece, Greek Travel Guide
This post was written by GreekBoston.com
Share this Greek Travel Article: