What to Do in Mathraki, Greece
Written by GreekBoston.com in About Mathraki, Greece, Greek Travel Guide Comments Off on What to Do in Mathraki, Greece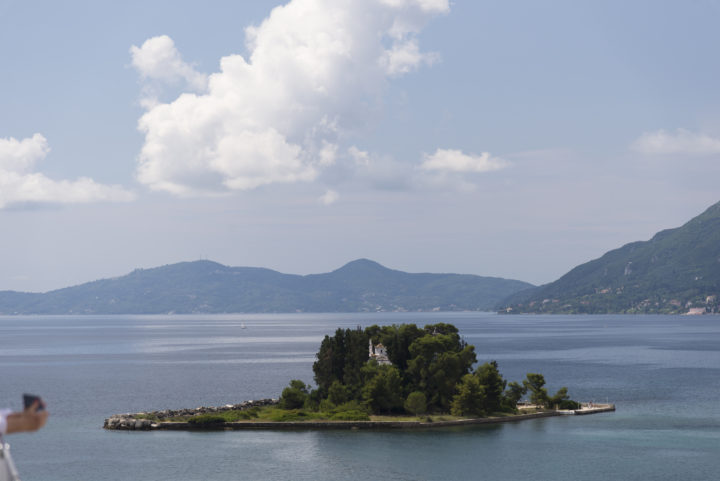 Mathraki is a small Greek island located close to the northwest shore of Corfu island. Mathraki and the islets of Erikoussa and Othoni form the Diapontia group of islands. The remote location of the island makes it less of a popular tourist destination, but makes the perfect getaway for anyone who is looking for a peaceful vacation away from the hustle and bustle. Here's what you can do while in Mathraki, Greece.
Experience the Local Products and Specialties
Fresh fish is abundant throughout the small island of Mathraki. It is delicious and popular and must be enjoyed when you are visiting the island. The next most popular product of the island of Mathraki is olive oil. Mathraki is rich in olive trees. The olives are gathered in the traditional manual way. The actual pressing of the olives is done in Corfu and the olive oil is then sent back to Mathraki. At the restaurants and taverns in Mathraki, you will be treated to the most delicious local and Greek dishes.
Spend Time at a Beach
Mathraki is home to some beautiful beaches that you will want to experience when you need to relax and refresh. Portello Beach is the only sandy beach on the island. It's a large beach on the eastern coast of Mathraki Island and can be reached via the asphalt road or foot from Plakes. Arvanitiko Beach is found on the southeastern side of the island. This beach is secluded and can be reached by foot from Chorio. Kontrakas is a beautiful secluded beach on the western coast of the island of Mathraki. It is surrounded by amazing greenery that adds to the idyllic scene. Many of the beaches around Mathraki are secluded, so if you're looking for a tranquil afternoon of lounging under the sun, you won't be disappointed.
Visit Plakes Village
Plakes Village in Mathraki, Greece is the main port of the island. Plakes is located on the northern side of Mathraki. The small, charming village is home to lovely houses and some waterfront taverns that make the perfect setting for a meal. Mathraki Village is surrounded by greenery and the beach nearby is the perfect spot to spend a relaxing afternoon. From the port in Plakes, you can take a boat to Corfu Town, Sidari, and Agios Stefanos Avlioton. Enjoy a stroll around the village of Plakes taking in the beauty of the houses and nature.
Enjoy the Great Outdoors
If you enjoy being out in nature, Mathraki is a paradise. The coast of the island is rich in beautiful reefs, a wonderful seabed, and rock islets. Rock islets that are worth a visit include: Plaka, Leipso, and Karavi. If you like fishing, the seabed behind cape Katergo is the ideal spot. You will also enjoy hiking around the island and swimming off the coast.
Mathraki is a peaceful Greek island that has plenty to offer despite its small size.
Categorized in: About Mathraki, Greece, Greek Travel Guide
This post was written by GreekBoston.com
Like this article? Please share below: