Taste Wine in Northern Greece
Written by GreekBoston.com in About Macedonia, Greece, Greek Travel Guide Comments Off on Taste Wine in Northern Greece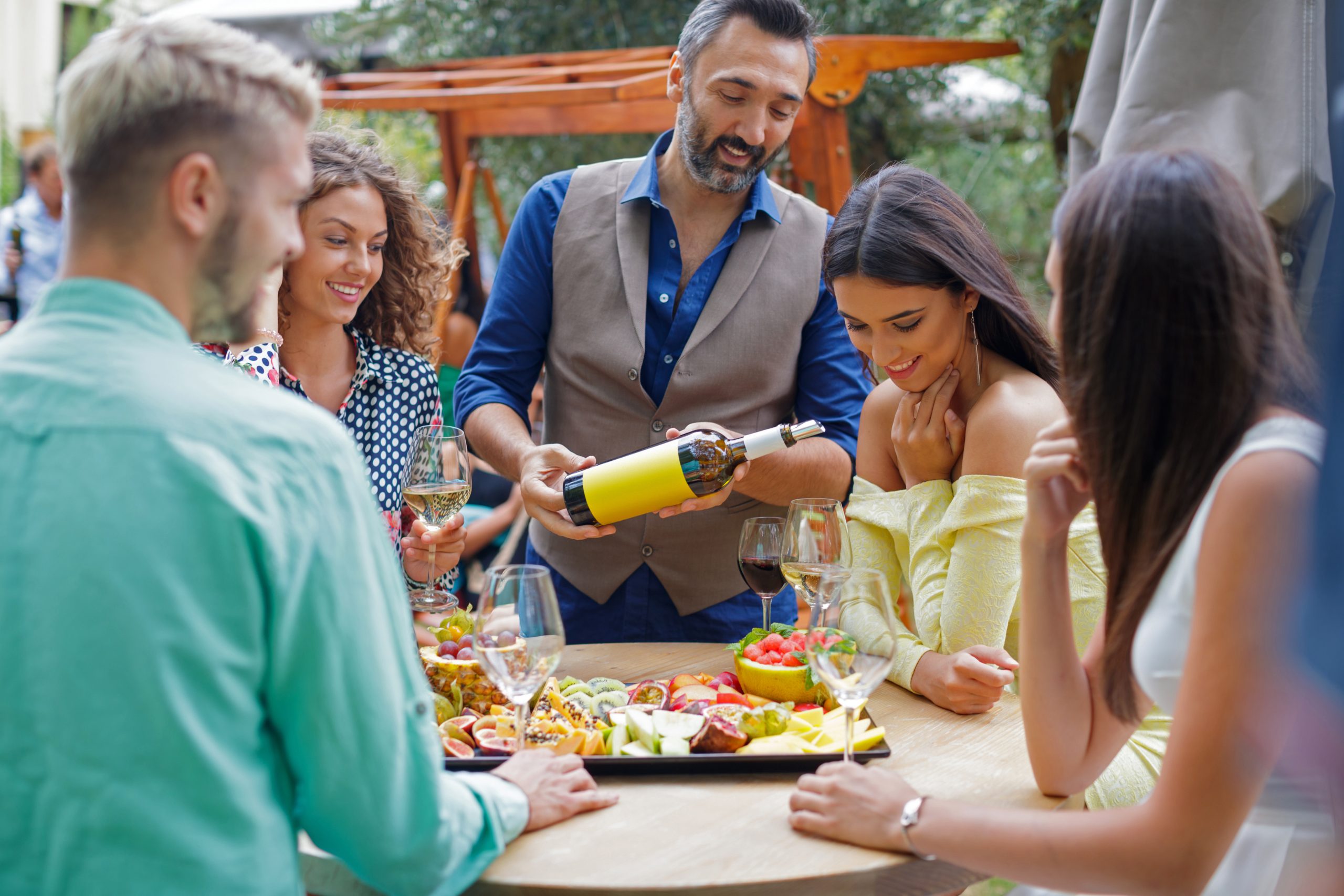 There are plenty of wonderful places locally and internationally that one can go to experience wine tasting. One place that is ideal for the wine tasting experience is Northern Greece. The winemakers in Northern Greece produce indigenous and international varieties of wine from various sources. Northern Greece has plenty of wineries for the wine enthusiast to enjoy the wine tasting experience. In this piece, we are going to go over some great options for wineries in which one can go wine tasting in Northern Greece.
Alpha Estate
A great option for wine tasting lies within the Alpha Estate. Founded in 1997, the Alpha estate lies right in the middle of a family owned vineyard that's about 100 hectares. One of the founders is a man by the name of chemist-oenologist Angelos Iatridis. Angelos Iatridis was responsible for picking the specific location of the winery in which he can work on making his own wine.
Alpha Estate lies in the area of Amyntaio. It lies in the heart of the Amyndeon region. This is an ideal spot for a tourist as the facility offers tours in five languages. Those languages are Greek, English, French, Italian and Spanish. This facility is a powerhouse in the wine tourism space. 7 years ago, it was named the Winery of the Year by Wine & Spirits Magazine. The Alpha Estate has three categories for the wine: Ultra Premium, Super Premium and Premium.
Kir-Yianni Winery
Another great option is the Kir-Yianni Winery. It is located in the heart of the Naoussa area. Naoussa is in the subregion of Giannakochari, Greece. This winery was discovered by an individual by the name of Yiannis Boutari. The facility's vineyards have 50 hectares of red grapes. They are planted primarily with Xinomarvo, Syrah and Merlot. While touring this facility, one cannot help but notice a beautiful 200 year old stone tower known as the Koula. When you go wine tasting in this facility, one will notice that the winery's flagship grape is the Xinomarvo grape. As a result, the winery's flagship wine is Ramnista. Ramnista is 100% pure Xinomarvo.
Kitma Gerovassilou Winery
This beautiful winery is also quite functional. It contains an awesome wine museum that showcases an array of things such as barrels, tools and a corkscrew collection that are all owned by winery owner Vangelis Gerovassiliou. This facility offers visitors to taste several high-quality wines from a wide array of grape varieties. These high-quality wines include Malagousia, Xinomavro, Sauvignon Blanc and Chardonnay. Visitors have the luxury of enjoying a beautiful glass of wine while enjoying a picturesque view of Mount Olympus!
As you can see, Northern Greece has plenty of options for one to enjoy the wine tasting experience. Besides the wineries that are listed here, there are plenty of others in the region. Be sure to try the wines while here, not just at wine tastings, but by ordering the house wine when you are out dining. Chances are pretty good that the house wine was locally sourced.
PLEASE NOTE: The Greek travel section at GreekBoston.com are not paid reviews. Our unbiased and informative travel articles are designed review the popular cities, islands and places in Greece. We are not always able to exactly match the photos to the destinations, but we do try to get close. However, we are not looking for photo submissions at this time. If you find something in a Greek travel article that is not accurate based on your personal experience, please send us an email to greekboston@worldwidegreeks.com and we will consider your suggestions. Thanks for reading the travel section at GreekBoston.com!
Categorized in: About Macedonia, Greece, Greek Travel Guide
This post was written by GreekBoston.com
Share this Greek Travel Article: