Recipe for Greek Style Braised Lamb Chops
Written by Greek Boston in Authentic Greek Food Recipes, Greek Style Meat Recipes Comments Off on Recipe for Greek Style Braised Lamb Chops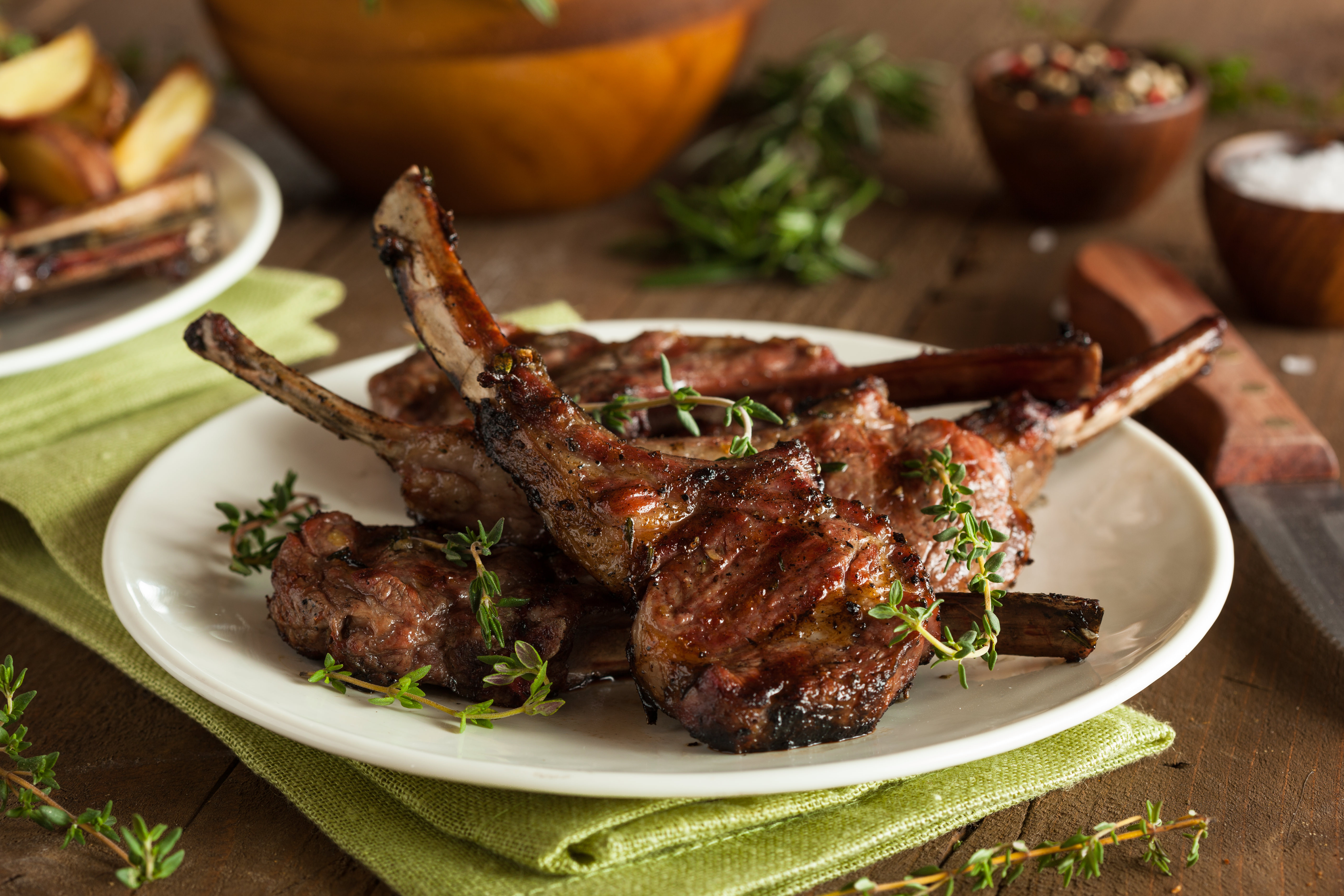 This is a popular way to prepare meats of all types throughout Greece. Although this recipe calls for lamb chops, you can actually use any meat that you have on hand. Since it braises slowly, however, you really should use meat that is on the bone.
Greek Style Braised Lamb Chops (Arni Riganato) Recipe Ingredients:
1/3 cup olive oil
2 1/2 pounds lamb chops
1 cup warm water
1/2 cup white wine
4 garlic cloves, peeled and chopped
1 tablespoon dried oregano leaves
1/3 cup lemon juice
1 teaspoon salt
Pepper, to taste
How to Make Greek Braised Lamb Chops:
Add oil to a large, deep skillet and place on a burner with the heat seat to medium – high. Saute the lamb chops in batches, depending on the size of the skillet. Flip each piece after five minutes and then cook for another five minutes. Your goal is to saute the lamb until it's just only slightly pink in the center. Add the water, wine, garlic, and oregano and reduce heat to low. Cover and simmer for thirty minutes. Flip the lamb, add the lemon juice, salt, and pepper, cover, and simmer the mixture for another thirty minutes.
PLEASE NOTE: Greek recipes can be slightly different based on a variety of reasons, such as the region of Greece that the recipe is being made in. If you have seen this Greek recipe made another way, please send us an email to greekboston@worldwidegreeks.com and we will evaluate your suggestion. Thanks!
Categorized in: Authentic Greek Food Recipes, Greek Style Meat Recipes
This post was written by Greek Boston