My Big Fat Greek Wedding Movies Overview
My Big Fat Greek Wedding Part 1 Movie Overview  (Released 2002)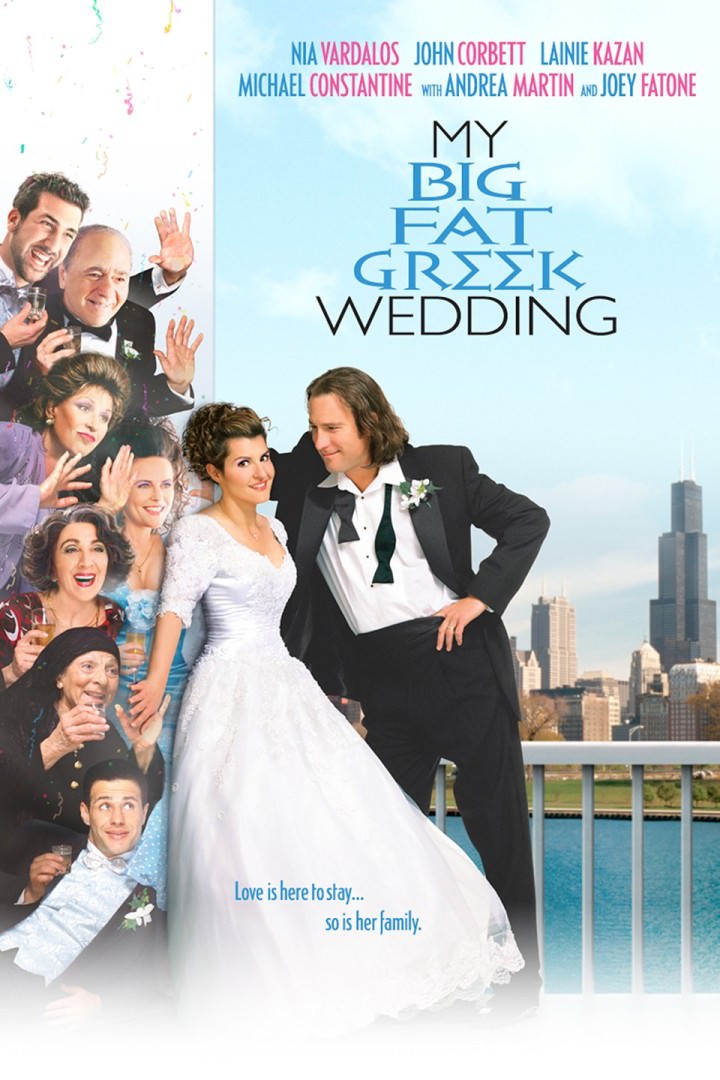 Toula Portokalos is thirty years old, unmarried, and is working at her parent's restaurant, Dancing Zorba's. Her family constantly worries about her, and sensing she needs a change, she starts taking college courses at a local college and begins working at her aunt's travel agency.
She meets and falls in love with Ian Miller, a non-Greek, while working at the agency. At first, they pursue their romance in secret until Toula's family is forced to confront their relationship. Her father, Gus, is especially devastated that someone who isn't Greek wants to marry his daughter. He finally agrees to support their relationship and the pair finally has their "Big Fat Greek Wedding".
The first My Big Fat Greek Wedding movie, however, isn't just about finding love. It's about Toula finding a way to carve her place in the world while also accepting that her relationship with her family is truly special.
BELOW ARE FUNNY SAYINGS FROM MY BIG FAT GREEK WEDDING MOVIE PART 1:
My Big Fat Greek Wedding Part 2 Movie Overview  (Released 2016)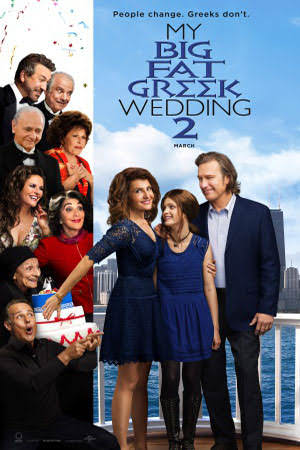 Since we already know that Toula and Ian got married at the end of the first movie, who could possibly get married this time? Is it the daughter, who is clearly embarrassed by her Greek family?
Actually, it isn't the daughter who will be getting married. After all, she's still a teenager. This time, it's Toula's parents who are getting married! Yes, after all that took place in the first movie, Gus and Maria were never officially husband and wife because the priest never signed the marriage certificate, forcing them to get married once again.
The second My Big Fay Greek Wedding movie isn't just about that, though. We watch Toula's daughter struggle with the same things she did back in the first movie, while Toula also maintains her loving relationship with her husband, Ian, and also her family.
BELOW IS THE TRAILER FOR MY BIG FAT GREEK WEDDING MOVIE PART 2:
Like this article? Please share below: