Best Greek Themed Baby Gift Ideas
Written by Greek Boston in Greek Christening Traditions Comments Off on Best Greek Themed Baby Gift Ideas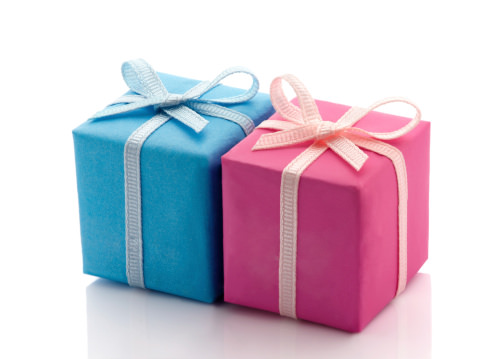 So, you're invited to a Greek Christening and you know you need to give a gift. Now what? Sure, you can give the standard items such as money or other baby related gifts such as clothes or toys. Another idea is that you can give the baby things that have a Greek theme to help him celebrate his cultural heritage from a very young age.
Here are some baby gift ideas for the newly Christened baby. Keep in mind that you can give the child any combination of these items and still include some money or a savings bond. It all depends on how much money you would like to spend.
Greek Themed Clothing
You can buy the child clothing that displays Greek pride. For example, you can buy him some baby clothing that says something about Greek or about how wonderful it is to be a Greek baby. Check online or in any local Greeks shops for ideas. Or, you can make and design your own. Depending on your skill level you can either have your design professionally made or you can do it yourself.
Greek Toys and Stuffed Animals
There are several types of Greek toys and stuffed animals that you can find online or in local shops. Or, why not have a relative ship you something from Greece? Exposing the child to items that are in Greek can help give him exposure to the culture and maybe even help him learn the language.
Children's Books in Greek
Another idea is to give the child books that are in Greek. Also, some books have both Greek and English, which is a good choice. This is a great tool to help him learn the Greek language, as well. In order for this gift to be valuable, however, the parents need to be able to read and speak Greek.
Baby's First Greek Orthodox Icon
Another great idea for a Christening gift is to give him his first religious icon. This is especially appropriate at the Christening because it is a religious event. Find out who the baby's patron saint is and give him an icon of that saint. Or, you can give him an icon having to do with baptism or even your favorite scene in the Bible.
Other Religious Keepsakes
If you want to stick with the religious theme you aren't restricted to giving the baby a religious icon. Another idea is to buy him a new cross that has been engraved with his name and/or his patron saint. Or, you can give him what's known as a prayer rope, which is essentially a rosary for Orthodox Christians. The prayer rope serves as a reminder for the child to include prayer in his life.
If you are invited to a Greek Christening you may want to consider giving the baby a gift that has a Greek theme. Popular gift choices include Greek clothing, religious keepsakes such as a prayer rope or a cross, an icon of the baby's patron saint, or even Greek toys or books. This is a great way to help the child embrace his culture.
Categorized in: Greek Christening Traditions
This post was written by Greek Boston