Greek Orthodox Annunciation Cathedral Church in Boston MA
Annunciation Cathedral - Contact Information
Annunciation Cathedral of New England
514 Parker Street
Boston, MA, 02120
Phone: (617) 731-6633

Annunciation Cathedral Office
Cathedral Center Function Hall
162 Goddard Avenue
Brookline, MA 02445

 http://bostoncathedral.org/
 Facebook

About Annunciation Cathedral
From the Church's Website: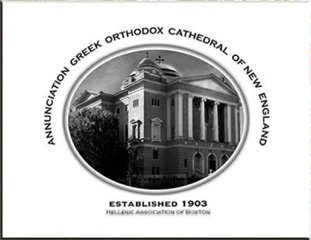 Being one of the oldest parishes in the United States and one of the first to be declared a Cathedral of the Greek Orthodox Church in the western hemisphere, it is officially designated a Boston landmark and listed in the National Register of Historic Places. As the Seat of the Diocese of Boston, the Cathedral is recognized as The Mother Church for the faithful of New England, and through its history has provided spiritual inspiration and guidance for many Greek Orthodox communities in New England and throughout America.
Annunciation Cathedral Google Map View
Contact Us
Do you work for Annunciation Cathedral? Greek Boston wants to help promote your church and your upcoming events for free! Contact Greek Boston today to update this page and start spreading the word about your upcoming events! Click Here!
[formidable id=8]
Like this church? Please share below: