Greek Orthodox St. Gregory the Theologian Church in Mansfield MA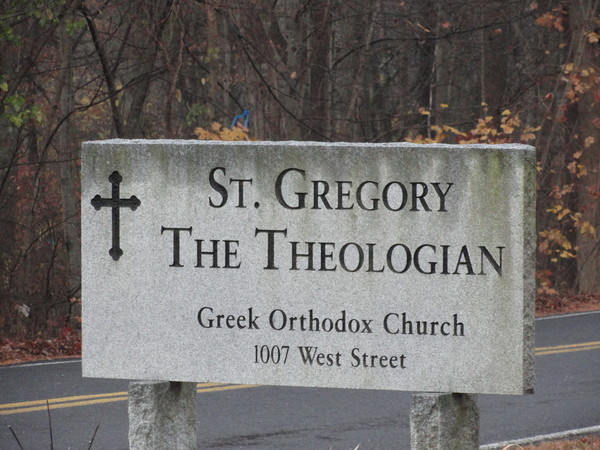 Saint Gregory the Theologian Greek Orthodox Church - Contact Information
Saint Gregory the Theologian Greek Orthodox Church
1007 West Street
Mansfield, MA 02048
Phone: (508) 337-9986

 http://www.saintgregorythetheologian.org/
 Facebook

About Saint Gregory the Theologian Greek Orthodox Church
From the Church's Website:

In 1991, four Orthodox Christians met with his Grace Bishop Methodios to discuss the possibility of starting a Church in the 95/495 area where many young families had settled and where the presence of an Orthodox Parish was lacking.

Only 6 short years later, the parish which had grown to over 100 families, purchased an existing Church situated on 8 acres in the town of Mansfield, MA almost exactly where Routes 95 and 495 intersect. The church was completely refurbished, dedicated, and remains as our house of worship to this day. Classrooms were constructed upstairs for the purpose of religious and cultural instruction.

Since its inception our parish has grown significantly. It continues to strive to bear more effective witness to the Gospel of Jesus Christ, as expressed in the apostolic tradition and worship of the Greek Orthodox Church. We invite you to also participate in this witness by joining the worship and fellowship of our parish.