Local Greek Event Calendar
Movie Screening: Director's Cut of Lethal Nationalism: Genocide of the Greeks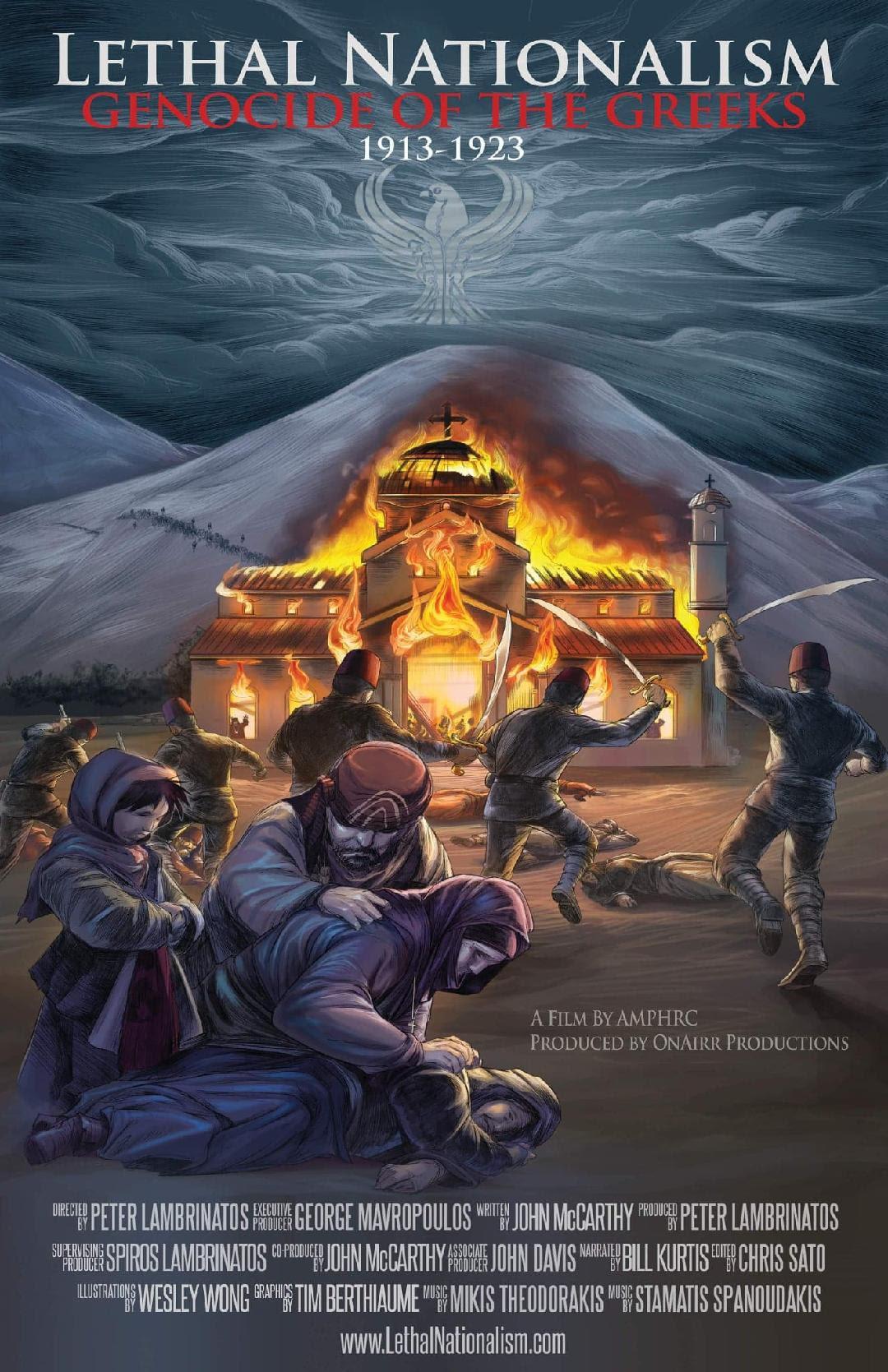 Join HAWC to commemorate the Centennial of the Great Fire of Smyrna in a screening of the film Lethal Nationalism: Genocide of the Greeks.
About this event
Screening Director's Cut of Lethal Nationalism: Genocide of the Greeks image
The Hellenic American Women's Council
New England Region Invites You to
The Screening of the Director's Cut of
Lethal Nationalism: Genocide of the Greeks
September 28, 2022 at 7:00 p.m.
Maliotis Cultural Center Brookline, MA
Admission is free. Please RSVP.
Wine reception after the film.
THANK YOU TO OUR PARTNER ORGANIZATIONS
Consulate General of Greece in Boston
Hellenic College Holy Cross
Maliotis Cultural Center
REGISTER FOR THE EVENT ON THE LINK BELOW:
https://www.eventbrite.com/e/screening-directors-cut-of-lethal-nationalism-genocide-of-the-greeks-tickets-410253759037
BRIEF HISTORY OF THE SMYRNA FIRE
For thousands of years, Smyrna was the wealthiest of cities located today on Turkey'sAegean coast, an elegant, cosmopolitan city where Greeks, Armenians, Turks, Jews, and others lived and worked together – a city known for religious tolerance. But after the "Young Turks Revolution" and the creation of a Nationalist government in 1919, a lethal campaign calling for the destruction and brutal persecution of the Christians of Asia Minor, Pontos, and East Thrace began.
The Great Fire of Smyrna (Καταστροφή της Σμύρνης) started on September 13, 1922, after the Turkish armed forces entered Smyrna, a deliberate act by the Turkish government to destroy or expel the Greeks and any other Christian population. The entire Greek and Armenian quarters of the city were destroyed, forcing the population to flee and seek shelter in Greece and elsewhere. Historians believe that the number of victims was in the tens of thousands, while the number of refugees was over a million. Thousands of Greek and Armenian men were subsequently deported into the interior of Anatolia, where many died in harsh and brutal conditions. After the Smyrna Catastrophe the Hellenic city founded over 3,000 years before, a jewel of the Eastern Mediterranean, ceased to have a Hellenic community.
Like this Greek event? Please share below:
Add Your Greek Event Happening in Massachusetts, New Hampshire, Rhode Island, Connecticut, Maine or Vermont to the GreekBoston.com Calendar by Emailing Your Flyer to: greekboston@worldwidegreeks.com