Recipe for Greek Style Cucumber with Feta Cheese
Written by Greek Boston in Authentic Greek Food Recipes, Recipes for Greek Appetizers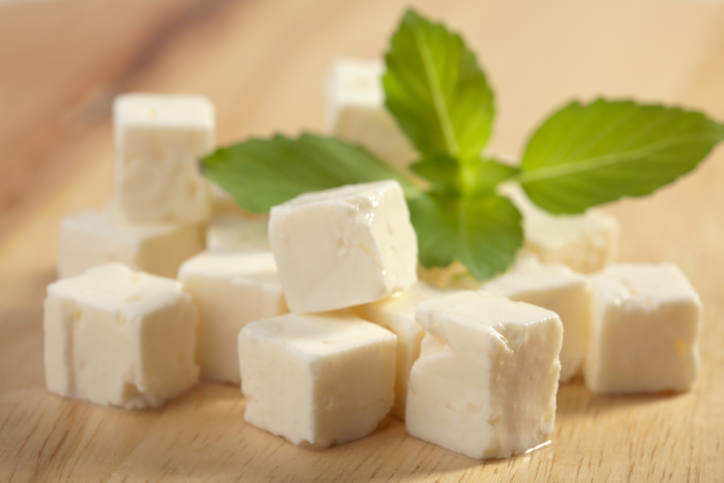 What's more Greek than cucumbers, feta, and mint? The simple Greek appetizer is even easier to throw together than a regular salad but the flavors certainly pack a much bigger punch! If you can't travel to the Mediterranean soon why not spice up your dinner table with this Greek cucumber, feta, and mint salad?
Greek Style Cucumber with Feta Cheese Recipe Ingredients:
1 large cucumber (half peeled in lengthwise strips to give striped appearance)
1 cup, crumbled feta cheese
1/2 cup, chopped mint leaves
6 tablespoons olive oil
3 tablespoons lemon juice
Pepper
Salt
Instructions to Prepare Greek Style Cucumber with Feta Cheese:
Wash and dry the cucumber and cut it into very thin crosswise slices. Place the slices in a salad bowl, sprinkling with the feta cheese and mint.
In a small whisk the oil and lemon juice with the salt and pepper to make ladolemono (a vinaigrette made with lemon juice). Pour over the salad and toss thoroughly. Serve immediately.
PLEASE NOTE: Greek recipes can be slightly different based on a variety of reasons, such as the region of Greece that the recipe is being made in. If you have seen this Greek recipe made another way, please send us an email to greekboston@worldwidegreeks.com and we will evaluate your suggestion. Thanks!
Categorized in: Authentic Greek Food Recipes, Recipes for Greek Appetizers
This post was written by Greek Boston