5 Ways to Make a Great Impression on a First Date
Written by Greek Boston in Greek Singles Comments Off on 5 Ways to Make a Great Impression on a First Date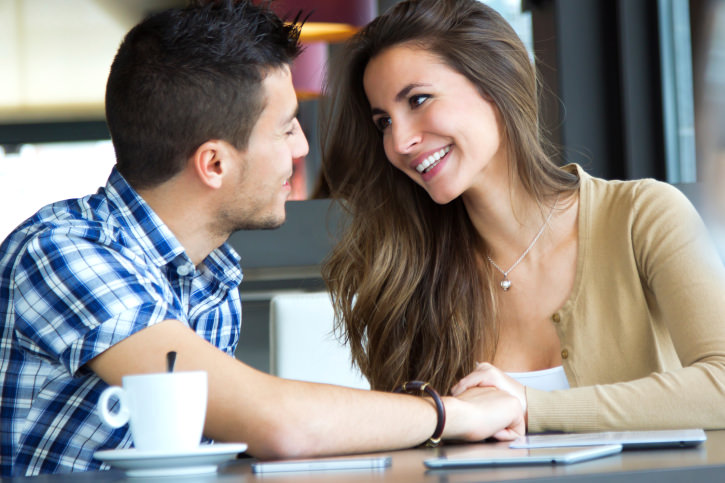 If you are Greek and single, chances are pretty good that you've had plenty of first dates. How many of those dates have actually gone well? Whether we admit it or not, it is universally recognized that if the first date goes well, it will lead to a second date and potentially a relationship.
First dates are all about the impression you make on the other person. How we act, talk, dress, and even laugh are all things that can make or break the evening. Here are some tips that will help make the date a success.
1. Always Be Yourself
No matter what happens on that date, it is important to be yourself. If you are the type who acts how you think the other person wants you to act, this could backfire. He may detect that you aren't being genuine. Be true to yourself and act as authentically as possible. Whoever likes you will enjoy who you really are as a person.
2. Dress Appropriately for the Outing
It is important to dress appropriately for wherever the date will be taking place. Are you going to a fancy restaurant? If so, don't wear jeans. Are you going on a hike? Wear comfortable shoes. If you don't dress in a way that makes sense for the outing, this could hinder your enjoyment and leave a bad impression on the other person.
3. Keep the Conversation Flowing
A big part of the first date is how well the conversation flows. If you are a good conversationalist, it leaves a positive impression. Have you ever had a date where the conversation felt forced? If so, then chances are pretty good that you were hesitant to see that person again. Always keep the conversation going by asking questions and being interested in what the other person has to say.
4. Don't Be Afraid of Rejection
When dating, it is easy to develop a fear of being rejected. However, finding the right partner is complicated and it is often no one's fault if things don't work out between two people. It's an issue of compatibility and has nothing to do with being "rejected". Dating is a lot like shopping. Not every pair of shoes will fit perfectly. At the same time, not every person you date will be right for you.
5. Maintain a Positive Attitude
Most people who are successful at dating always maintain a positive attitude. Simply put, positive people are fun to be around because these people are genuinely happy and make other people feel good. Remember to smile, laugh, and, in general, have a good time. When you're having a good time, it helps put the other person at ease and will make you fun to be around.
When dating, it can be all too easy to expect the worst, especially if you've had a series of bad experiences. However, if you make a great impression in a first date, it increases your chances of finding a wonderful, fellow Greek with whom to spend your life.
Categorized in: Greek Singles
This post was written by Greek Boston