Visit the Jewish Museum in Rhodes Greece
Written by GreekBoston.com in About Rhodes Island, Greece, Greek Travel Guide Comments Off on Visit the Jewish Museum in Rhodes Greece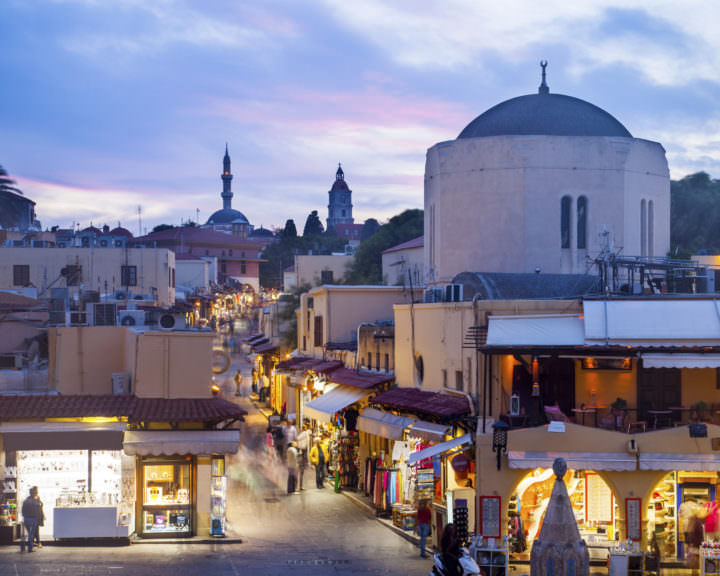 Rhodes is a captivating Greek island for many reasons. There is a rich history that spans back thousands of years and visitors enjoy visiting multiple historical sites. Besides its ancient history, there is also a strong Medieval presence here because of the Knights of Saint John. The island also has a history that has Jewish roots, and this is honored at the Jewish Museum in Rhodes. You should definitely stop in during you time on the island. Here's more information:
Getting to the Jewish Museum
Before you can actually visit this museum, you need to first make you way to the island of Rhodes. You can do this by either taking a flight into the regional airport or taking a ferry. Rhodes is also a popular cruise port, but unless you spend you day at port wandering through Rhodes Town, you may not have enough time to visit the museum. It is located in the heart of Rhodes Town and is easy to access, so once you do end up on the island, all you need to do is head to town and make your way to the Old Jewish Quarter where the museum is located.
About the Jewish Museum
Although the museum is fairly small, it is packed with information and is definitely worth your time. Located in Rhodes Town in the Old Jewish Quarter, the museum is actually located in the Kahal Shalom Synagogue, which is also an historic site worth checking out. The Synagogue was built in 1577 and the museum was originally founded in 1977 by a man named Aaron Hassan. It closed for a period of time to undergo renovations, but reopened again in 2006.
What to Learn at the Jewish Museum
There's no better place to learn about the Jewish history of Rhodes than at the Jewish Museum. The history of the Jewish culture spans for hundreds of years, but starting around the year 1900, members of the Jewish population on the island began to leave the island in search of work and better financial opportunities for their families. This museum not only shares the history, but also shares what life was like for the Jewish people on the island. This goal is reflected in the displays that are here. For example, there is an old marriage contract on display here that dates back to the 1800's.
While here, you will want to spend some time browsing through the displays and reading the information on the plaques. If you really want to learn as much as you can, consider taking a guided tour, which will surely bring these stories to life for you.
While in Rhodes Town, you might want to consider spending some time in the Jewish Museum in the Old Jewish Quarter so that you can learn about this part of the island's history. It won't take you long to browse through the exhibits but it is definitely worth your time.
Source:
Categorized in: About Rhodes Island, Greece, Greek Travel Guide
This post was written by GreekBoston.com
Like this article? Please share below: