Monasteries to Visit in Tilos, Greece
Written by GreekBoston.com in About Tilos, Greece, Greek Travel Guide Comments Off on Monasteries to Visit in Tilos, Greece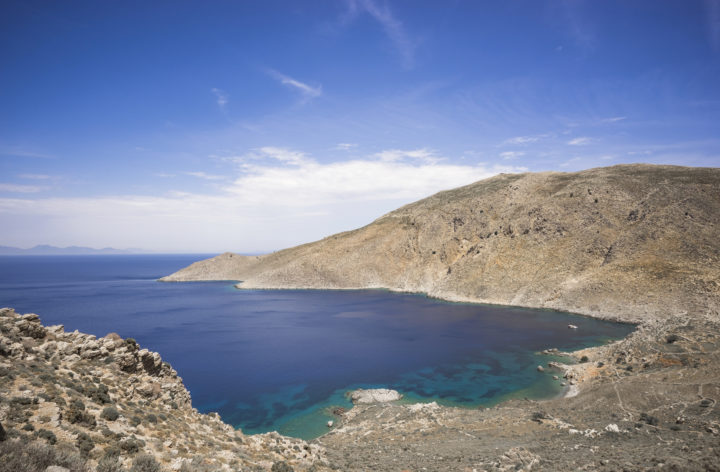 The Greek island of Tilos is the perfect destination for anyone interested in history. Part of the beauty and history of Tilos can be found in the monasteries and churches of the island. The monasteries of the island are a true tribute to the local devoutness. Here are a few of the monasteries that you can visit while in Tilos, Greece.
Monastery of Agios Panteleimonas
The Monastery of Agioa Panteleimonas (or Panteleimon) was constructed between 1470 and 1480. The fortified monastery is of cruciform style with a dome and is surrounded by a stone enclosure and features a three-storey defensive tower that is located at the southeast end. The Monastery of Agios Panteleimonas was renovated in 1703 and 1912. The monastery is located on the slopes of the highest mountain of the island of Tilos. The wall paintings and pebbled courtyard are worth stopping to see. The Monastery of Agios Panteleimonas is the most important pilgrimage of Tilos and one of the most important reverence points in the Dodecanese.
Church of Taxiarchis
Also known as the Church of Archangel Michael, the Church of Taxiarchis is located inside the castle of Megalo Horio. The church was constructed on the remains of the ancient sanctuaries of Apollo and Athena during the Byzantine period around 1425. Inside the church you will find a public library as well as the town hall. The courtyard of the church is decorated with dark pebbles that will interest you. You won't miss the beautiful bell tower of the Church of Taxiarchis. There are also icons and iconostasis from the 19th century to see. The view from the church is quite breathtaking.
Church of Agios Ioannis Theologos
The Church of Agios Ioannis Theologos is located in the village of Megalo Chorio. Megalo Chorio is located 7 km northwest of the main port of Tilos. The village itself is small and traditional, but there are some modern amenities and the stone houses are interesting to see. The Church of Agios Ioannis Theologos was built during the post-Byzantine period and is known for its amazing frescoes. From the Church of Agios Ioannis Theologos, you will be offered a breathtaking view of the surrounding areas. This old church is worth a visit if you are spending time on the island of Tilos.
Church of Panagia Theotokissa
The Church of Panagia Theotokissa can be found at the top of the village of Megalo Chorio. This church is considered one of the most beautiful on the island of Tilos. The pebbled courtyard of the Church of Panagia Theotokissa is charming and there is a lovely bell tower as well. The largest traditional celebration that honors Virgin Mary takes place at this church on August 15th.
There are a lot of monasteries in Greece that are worth visiting. While in Tilos, you should consider visiting at least one of these!
Categorized in: About Tilos, Greece, Greek Travel Guide
This post was written by GreekBoston.com
Like this article? Please share below: