Visit Perithia – Corfu's Oldest Village
Written by Greek Boston in About Corfu Greece, Greek Travel Guide Comments Off on Visit Perithia – Corfu's Oldest Village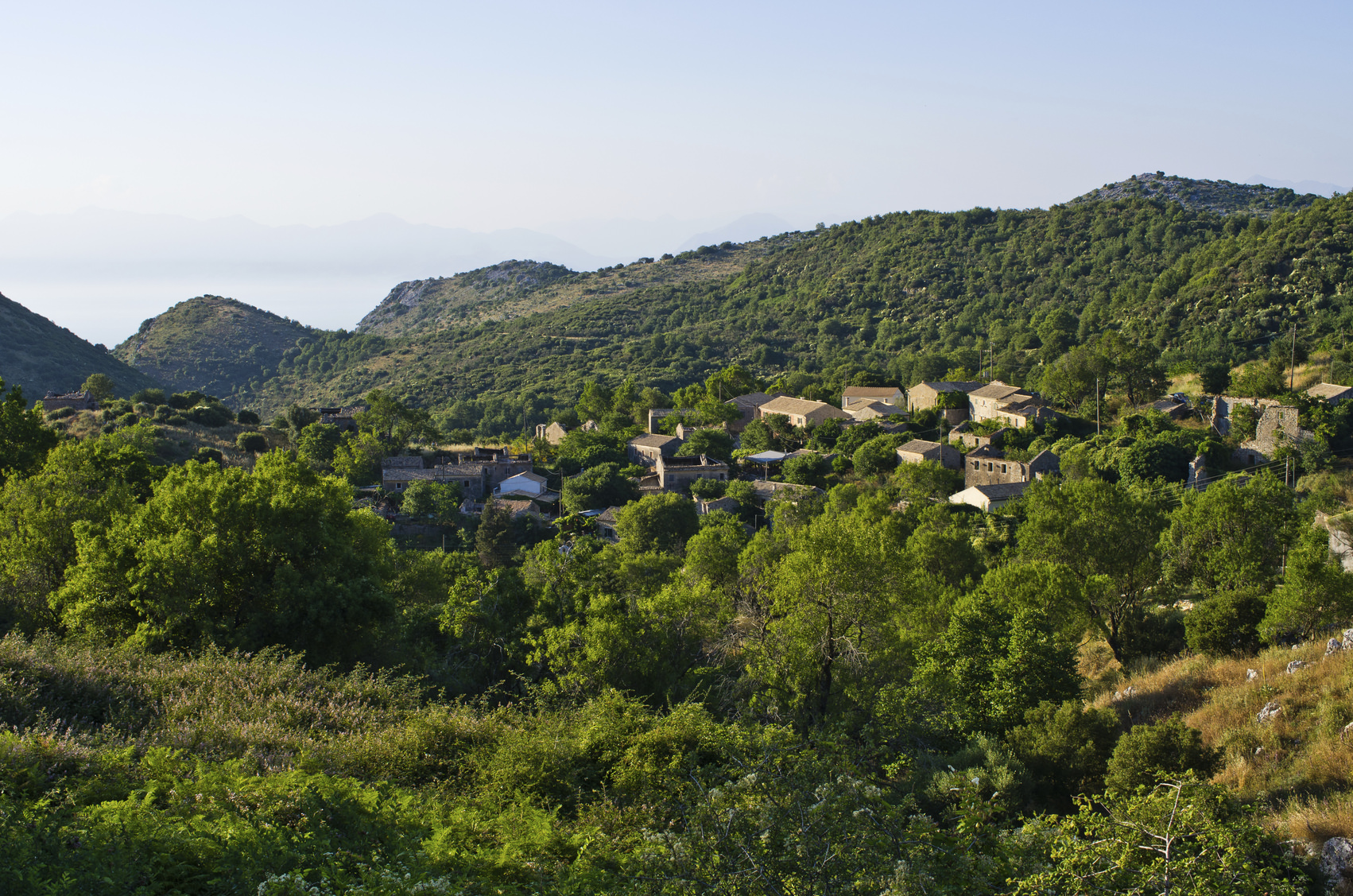 When visiting Corfu, it can often feel as if you are being transported to another time and place. Although the island has long been a haven of today's rich and famous, there are moments when you feel as if you must take a step back and really view the island for what it is – a place where the island's ancient history and modern sensibilities seem to coexist. On top of that, there are places that truly feel ancient, such as Perithia, the oldest village on Corfu. Here is an overview of Old Perithia and what you can do when you visit:
History of Perithia
Perithia, or Old Perithia, is an old village located in the northern mountains of the island. It is also listed as a UNESCO world heritage site because it is a gorgeous example of the history of the island. The village is dated back from the 14th Century A.D., but it is possible that there were inhabitants there from well before that. There were about 130 homes that were built here and all of them were made by hand. At its peak, there were as many as 1200 inhabitants according to the records. It was also considered to be one of the wealthiest villages on the island and the abundance of natural beauty around it was also a revenue generator, as is evidenced by the leftover grapevines that are still in existence in the area.
Escape from the Tourist Crowds
Corfu is a popular island for visitors and it can often get busy, especially during peak tourist season. Although this is something that attracts people to the island in the first place, it can be nice to find a place to escape and get away from it all. This is one of the reasons why many people visit Old Perithia. Since it is tucked away in the northern mountains on Corfu, it isn't exactly easy to get to, which means that this historical site doesn't get the as many visitors as some of the popular resorts and beaches on the island do. You can visit here to truly unwind and take in the island's beautiful scenery.
What to Do in Perithia
Although the village was abandoned at one time, there are still some inhabitants in the area. However, many of the homes are abandoned. For visitors, this is simply a great escape from the hustle and bustle of the regular tourist crowds. Spend some time looking around some of the older homes. You can also hike in the surrounding mountains and take plenty of pictures of the beautiful sceneries. There are also some tavernas in the area, which offer the visitor a chance to eat a traditional Greek meal in a natural setting. If you are interested in learning more about the village and its history, you can also either take an official tour or do a self guided tour.
Although Corfu is a busy island, it is nice to get away from the tourist crowds and enjoy the beautiful environment.
PLEASE NOTE: The Greek travel section at GreekBoston.com are not paid reviews. Our unbiased and informative travel articles are designed review the popular cities, islands and places in Greece. We are not always able to exactly match the photos to the destinations, but we do try to get close. However, we are not looking for photo submissions at this time. If you find something in a Greek travel article that is not accurate based on your personal experience, please send us an email to greekboston@worldwidegreeks.com and we will consider your suggestions. Thanks for reading the travel section at GreekBoston.com!
Categorized in: About Corfu Greece, Greek Travel Guide
This post was written by Greek Boston
Share this Greek Travel Article: