Drink Wine at the Theotoky Estate Winery in Corfu
Written by GreekBoston.com in About Corfu Greece, Greek Travel Guide Comments Off on Drink Wine at the Theotoky Estate Winery in Corfu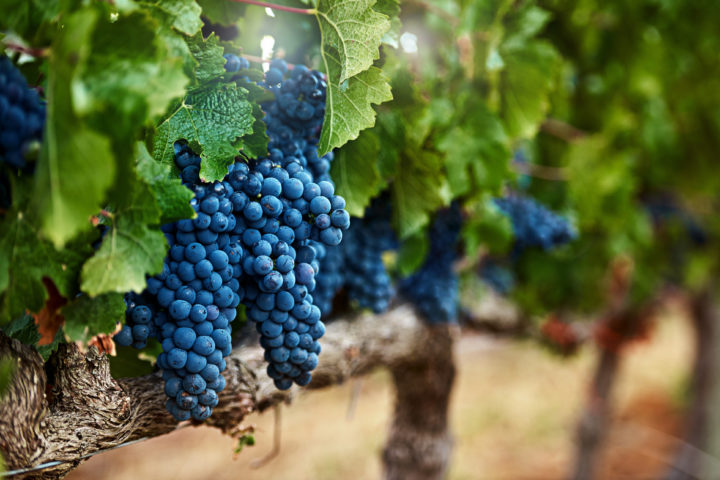 The Greek island of Corfu is known for many things: its natural beauty that includes valleys, mountains, and turquoise waters. Corfu, Greece is also known for its love of wine. Not only do they enjoy wine, but they make wonderful wine as well. The Theotoky Estate Winery in Corfu produces some lovely wines. Here's what you should know about the Theotoky Estate Winery:
About the Theotoky Estate Winery in Corfu
The Theotoky Estate Winery is a family owned winery. Several members of the Theotoky family have been prominent politicians. The Theotoky family is one of the oldest in Greece and the estate has been passed down for generations. The current owner of the winery, Georges Theotoky, took over the estate during the 1960s when commercial wine-making was almost non-existent in Greece.
Georges and his wife Claudia have a passion for red and white wines and theirs have become among the most celebrated in Greece. Georges has modernized the cellar to bring the winery up to current high standards. At the same time, he maintains the traditional appearance of the buildings that house the old barrels and bottles.
In addition to wine, Theotoky Estate Winery also produces olive oil. The island of Corfu is known for its olives. There are over 4 million olive trees on the island, some dating back 500 years. Theotoky Estate has olive trees that are harvested by mechanical olive shakers. The olives all into nets that are laid under the trees. The olives are then taken to the mill of the estate where they undergo cold pressing, crushing, and pressing. Theotoky Estate Organic Extra Virgin Olive Oil was recognized in the 2017 London International Olive Oil Competition, where it received the bronze medal.
Try the Different Wines at the Theotoky Estate Winery
Theotoky Estate has 300 acres of pine trees, vineyards, and olive groves. This has resulted in wines that are produced the traditional way. All of the wines produced at Theotoky Estates are organic, certified by TUV Hellas. Some of the wines produced at the winery include: Theotoky Cuvee Speciale 2018, Theotoky Red 2016 Cuvee Georges, and Theotoky Rose 2017. Theotoky Rose 2017 is a syrah wine that is a vibrant rose color. It has the aroma of cherry, clove, and strawberry. The taste is fruity and the acidity is crisp.
The Theotoky Estate Winery is open daily for tours and wine tastings. The 20 minute tour of the winery includes the facilities and the cellar. The guide will provide a detailed description of the production of wine and olive oil. After the tour, you will enjoy a tasting of Theotoky Estate's wines. The entire experience will last about one hour. All of the products are available to buy at the estate's shop, so be sure to buy your favorites before you leave.
You can get to Corfu by plane or ferry. Theotoky Estate Winery is located 17 km from Corfu Town, at Ropa Valley near the village of Giannades.
Source:
Categorized in: About Corfu Greece, Greek Travel Guide
This post was written by GreekBoston.com
Like this article? Please share below: