GreekBoston.com, Popular Greek Website in English, Celebrates Its 20th Anniversary by Donating to 20 Hellenic Nonprofit Organizations
GreekBoston.com donates money to support 20 different non-profit Greek American organizations as a celebration of GreekBoston.com's 20th anniversary.
GreekBoston.com is one of the largest and most popular Greek websites written in English on the Internet. GreekBoston.com is geared for people who want to learn and appreciate Greek and Hellenic culture. Established in 1998, the goal of https://www.greekboston.com is to promote Hellenism thr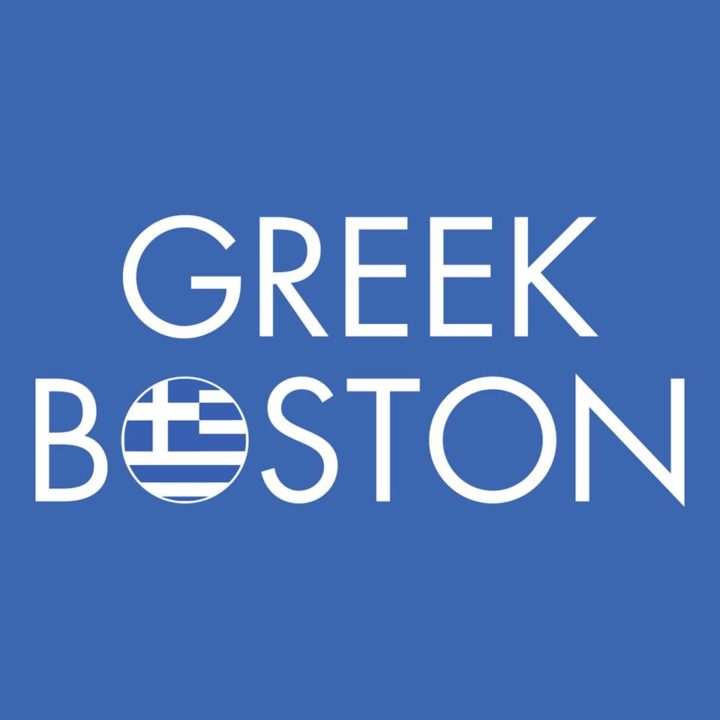 oughout the world.
Nick Stamoulis and Tanya Stamoulis acquired GreekBoston.com through their Internet marketing company, Brick Marketing, in 2014. Since that time, they have made extensive changes to the website. They have grown the GreekBoston.com audience from 75,000 unique monthly visitors to 500,000 visitors per month.  Learn more about GreekBoston.com here: https://www.greekboston.com/about/
Instead of putting on an expensive 20th anniversary party, Nick Stamoulis and Tanya Stamoulis decided to donate that money to 20 non-profit Greek and Hellenic organizations in the United States. These Greek American non-profit organizations were hand picked and selected due to their hard work and promotion of Hellenism.
Nick Stamoulis and Tanya Stamoulis and GreekBoston.com have donated to the following Hellenic Organizations based in the United States:
National Hellenic Society, The Hellenic Initiative, Federation of Hellenic-American Societies of New England, AHEPA, Alpha Omega Council, The Greek Institute, Daughters of Penelope, American Hellenic Institute, Hellenic American Academy of Lowell MA, Greek America Foundation, Boston Lykeion Ellinidon, National Hellenic Museum, The Hellenic Women's Club, Hellenic Cultural Society of San Diego, Elios Charitable Foundation, Hellenic Foundation Chicago, PanHellenic Scholarship Foundation, Hellenic Relief Foundation, Greek Children's Fund and National Hellenic Student Association
Nick Stamoulis of GreekBoston.com says, "We are very excited to celebrate this major milestone of 20 years online and contribute to 20 amazing Greek organizations that support Hellenic culture as much as we do. We look forward to another twenty years of success and growth, so that future generations can learn about and admire Greek culture!"

GreekBoston.com highlights all aspects of the Greek culture, including travel, food, and music. Here's a look at what information can found on the website:
Local Greek Resources. com has resources and information for the Greek population in Boston and New England, such as a calendar of area Greek events and Greek festivals, Local Greek business directory, streaming the locally broadcast Grecian Echoes radio program, and streaming episodes of The Greek Program, a local show by Eleni Vidalis.
Greek Traditions and Greek Music. Visitors can learn how to Greek Dance, listen to Greek music, learn principals of the Greek language, and understand Greek traditions for weddings, baptisms, Christmas, New Year's, and Easter (Pascha).
History and Mythology. com also contains articles about Ancient Greek History, Modern History, and a collection of stories and information about Greek Mythology.
Greek Food and Recipes. Food is an important part of the Greek culture. Visitors can find a comprehensive collection of authentic Greek recipes, as well as articles ad information about Greek cuisine.
Greek Travel. Get inspired to visit Greece by reading articles from our Greek travel section! Find information for all the major destinations, such as Santorini, Athens, and Mykonos.
GreekBoston.com (https://www.greekboston.com) uses all advertising money it earns to invest back into the site for businesses, individuals, organizations, that wish to reach the significant audience of GreekBoston.com, can learn more info about advertising at the following link: https://www.greekboston.com/about/advertising-rates/
FOR MORE INFORMATION, PLEASE CONTACT:
Nick Stamoulis
781-223-3651
greekboston@worldwidegreeks.com
Like this article? Please share below: