Unique Greek Christening Gifts
Written by Greek Boston in Greek Christening Traditions Comments Off on Unique Greek Christening Gifts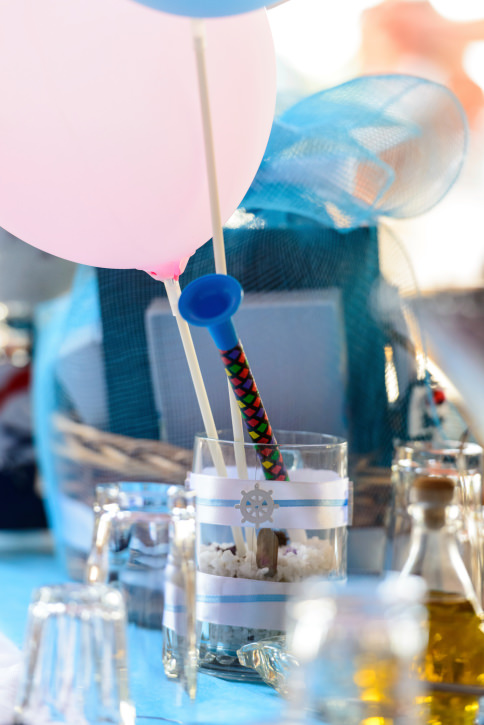 If you are invited to a Greek Orthodox Christening, you may be wondering what to get for a gift. Sure, there are the standard Christening gifts such as money or religious items. However, it is possible to not only get a little creative but to also choose a gift that will not only be appreciated but will also be memorable.
Silver Christening Gifts
Rather than buying a gift that is on the inexpensive side, why not give the newly Christened boy or girl something made of silver? This type of gift is both unique and classic and since the silver has value, the recipient tends to keep it throughout his life. Gifts include silver coin banks, silver jewelry, picture frames and also silver baby gifts. This type of gift is also very easy to engrave with something meaningful.
Star Naming Service
Did you know that there are services that let you officially name a star? Getting a star named after him will be extra meaningful, especially as he gets older. You can choose any name you want but one idea is to use his baptismal name for the star name. Once you name the star, the company will send you information about how to find the star in the sky.
Handmade Gifts
Another thing that will make a unique gift is if it is handmade. Ideas include handmade wall hangings, embroidery, hand-engraved items, wooden crafts and religious inspired jewelry. If you don't have the talent or the time to make the gift yourself you can buy it online from a service like Etsy or you can attend craft shows to find the perfect gift.
Greek Inspired Gifts
Another fun idea is to give him something inspired by the Greek culture. These include items such as a traditional Greek costume, Greek flags, Greek jewelry, and religious items such as an icon. Once he gets over, the parents can explain to him what each item is. This is a great way to develop his interest in the Greek culture. You can also give him books, which he can read when he gets older.
Popular Baby Items
Another thing you can do is give baby items as a gift. Things like toys, baby clothes, and other baby items are appropriate. To give this idea a unique spin, go out of your way to find something personalized to the baby. For example, if you want to help him celebrate his Greek culture you can give him clothes with a Greek theme, such as t-shirts with the Greek flag.
If you will be attending a Greek baptism, remember that you should bring a gift. Most people give money for a gift. However, you can also do something a little more unique. Greek themed gifts, popular baby items, something handmade, and even naming a star after him are great ideas.
Just remember that no matter what you do, your gesture will always be appreciated. It's most definitely the thought that counts in this case.
Categorized in: Greek Christening Traditions
This post was written by Greek Boston