Recipe for Koulouria – Greek Bread Rings
Written by Greek Boston in Greek Easter Traditions Comments Off on Recipe for Koulouria – Greek Bread Rings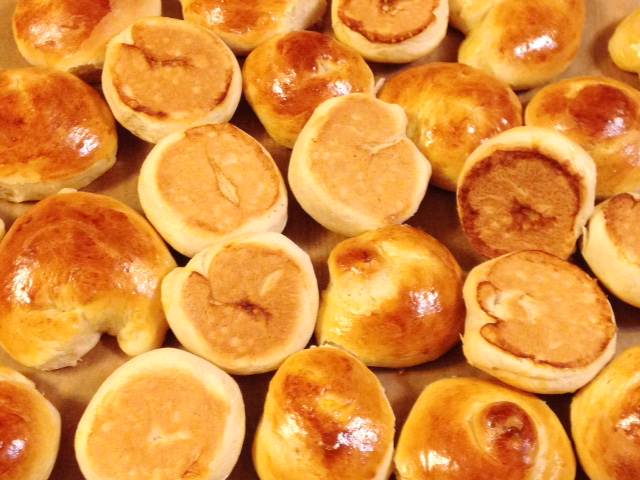 Koulouria is a bread-like cake that is traditionally served during Easter dinner. This is an especially popular dish in the Greek islands, although you can also find them on the mainland.
Greek Easter Cakes (Koulouria) Recipe Ingredients:
1 cup butter
1 1/2 cups sugar
6 eggs
1 teaspoon baking powder
6-8 cups all-purpose flour
2 tablespoons cold water
Sesame seeds, for sprinkling (optional)
Greek Easter Cakes (Koulouria) Preparation Directions:
Preheat the oven to 325 degrees Fahrenheit. Brush a baking sheet with butter or shortening and set aside.
Add the butter and sugar to a large bowl and beat together with an electric mixer set on low speed. When the mixture is light and fluffy, add 6 eggs one at a time, beating as you do. Beat in the baking powder and 2 cups of the flour. Turn off the the mixer and knead in the rest of the flour with your hands. After you add a total of 6 cups of flour, test the dough. You'll know when it is ready when it is no longer sticky and has a smooth texture. Keep adding flour until the desired texture is achieved.
Take about 2 inches of dough and roll into a rope. Close the rope off at the end to form a donut shape. Place on the baking sheet. Continue forming the koulouria until there is no more dough left. Be sure to place each koulouria about 1-inch apart on the baking sheet (you may need more than one).
Crack the remaining egg into a small dish and scramble with 2 tablespoons of cold water. Brush onto each koulouria using a pastry brush. Sprinkle each koulouria with sesame seeds, if desired.
Place one baking sheet in the center of the preheated oven and bake for about 15 minutes. They're fully baked when they have a nice golden brown color.
Categorized in: Greek Easter Traditions
This post was written by Greek Boston