Local Greek Event Calendar
ATHINA RACHEL TSANGARI'S CHEVALIER FILM SCREENING CAMBRIDGE MA
March 25, 2016 @ 7:00 pm

-

9:00 pm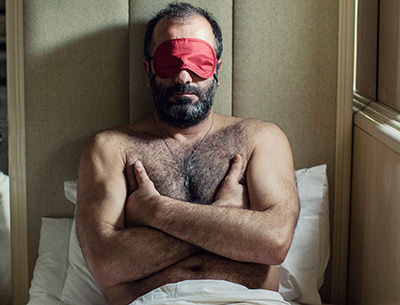 The Harvard Film Archive is pleased to present ATHINA RACHEL TSANGARI'S CHEVALIER Friday March 25 with the filmmaker in person.
While a 2015-2016 Radcliffe-Harvard Film Study Center Fellow and a David and Roberta Logie Fellow, Athina Rachel Tsangari has been virtually in residence at the HFA over the past couple of years. While teaching classes in our theater as a VES Department Visiting Professor, she also curated two series of radical Seventies' cinema and screened a program of her work. We are pleased to welcome her back to present her latest film and join us in a lively conversation afterwards.
$12 Special Event Tickets
Athina Rachel Tsangari in person
Friday March 25 at 7pm
Chevalier
Pitched somewhere between high-concept art cinema and sociology research, Athina Rachel Tsangari's latest precisely detailed miniature focuses on a group of yachters who embark on a nebulous game of macho one-upmanship for which the only reward is the crude victory ring that gives the film its title. The terms of the game are loose and provisional, and revolve around a point system assigned to whatever's considered "the best" or "manliest" at any given moment by the middle-aged men aboard the vacation boat. But despite its crowd of bumbling dudes and its sublime body comedy, the film hardly has any particular aspirations to gender-specific diagnosis. Instead, Tsangari mines the ridiculous scenario for deadpan behavioral comedy, with her probing camera (a wavy handheld to contrast Attenberg's static reserve) hypersensitive to the developing thought processes of her characters, to their slip-ups in composure and improvised rationalizations. Floating along with the serene calm of the Aegean Sea until finally resolving on an inconclusive ellipsis, Chevalier adds another tantalizing riddle to Tsangari's evolving stream of collaborative dramatic experimentation. – Carson Lund
Directed by Athina Rachel Tsangari. With Yiorgos Kendros, Panos Koronis, Vangelis Mourikis
Greece 2015, DCP, color, 99 min. Greek with English subtitles
http://hcl.harvard.edu/hfa/films/2016marmay/chevalier.html
Please contact bgravely@fas.harvard.edu for photos, screeners or additional information.
http://hcl.harvard.edu/hfa
General Admission Tickets $9, $7 Non-Harvard Students, Seniors, Harvard Faculty and Staff. Harvard students free
Special event tickets (for in-person appearances) are $12.
Tickets go on sale 45 minutes prior to show time. The HFA does not do advance ticket sales.
Like this Greek event? Please share below:
Add Your Greek Event Happening in Massachusetts, New Hampshire, Rhode Island, Connecticut, Maine or Vermont to the GreekBoston.com Calendar by Emailing Your Flyer to: greekboston@worldwidegreeks.com