Local Greek Event Calendar
Holy Trinity Annual Greek Orthodox Community Retreat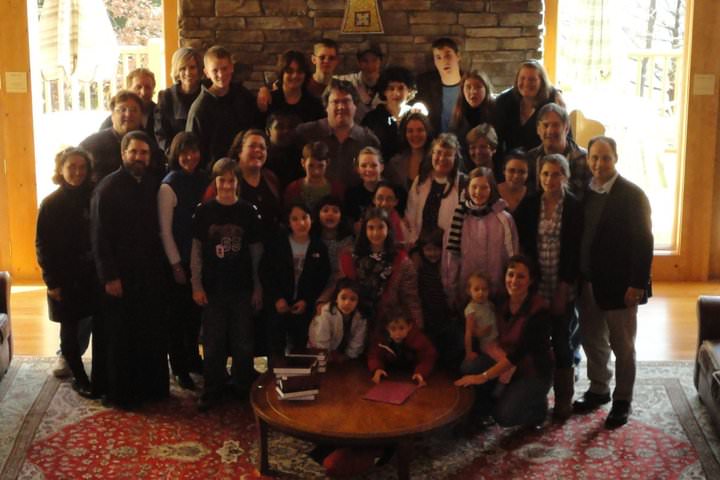 It is that time again for our Annual Community Retreat on the beautiful grounds of St. Methodios Faith and Heritage St. Methodios Faith and Heritage Center in Contoocook, NH.
Here is what we should prepare for this weekend if you are coming to the retreat:
Arrival Time:
If you are arriving on Friday, please plan to do so between 5:00 p.m. and 7:15 p.m. A "rolling dinner" will be provided as people arrive.
Vespers is scheduled to start at 7:30 p.m.
If you are arriving on Saturday, please note that breakfast will be served from 9:00 a.m. to 10:00 a.m.; and the first session will begin at 10:30 a.m.
Departure Time:
The Divine Liturgy will be celebrated at 9:30 a.m. on Sunday. Brunch will follow at 11:00 a.m.
Check-out is at noon.
The following is a check list of what to bring:
–toiletries, including soap
–hair blow dryer for anyone who needs/wants one
–any special snacks you might want to bring along (but not necessary).
Meals are provided. (The Retreat Center is equipped with a refrigerator and microwave oven if you need them).
Bed and bath linens are provided; but for those who are staying in the cabins, please bring sleeping blankets, etc.
–Dress for Fri/Sat is casual.
–Dress for the Divine Liturgy on Sunday is more casual than on Sundays at home; but please be mindful and respectful of the service nonetheless.
— We will be inside and outside throughout the weekend; so please plan accordingly.
We look forward to seeing all of you at the Retreat!
Like this Greek event? Please share below:
Add Your Greek Event Happening in Massachusetts, New Hampshire, Rhode Island, Connecticut, Maine or Vermont to the GreekBoston.com Calendar by Emailing Your Flyer to: greekboston@worldwidegreeks.com