Local Greek Event Calendar
Pontian Society 'Panagia Soumela' of Boston Virtual Greek Independence Day Event
March 25, 2021 @ 4:00 pm

-

6:00 pm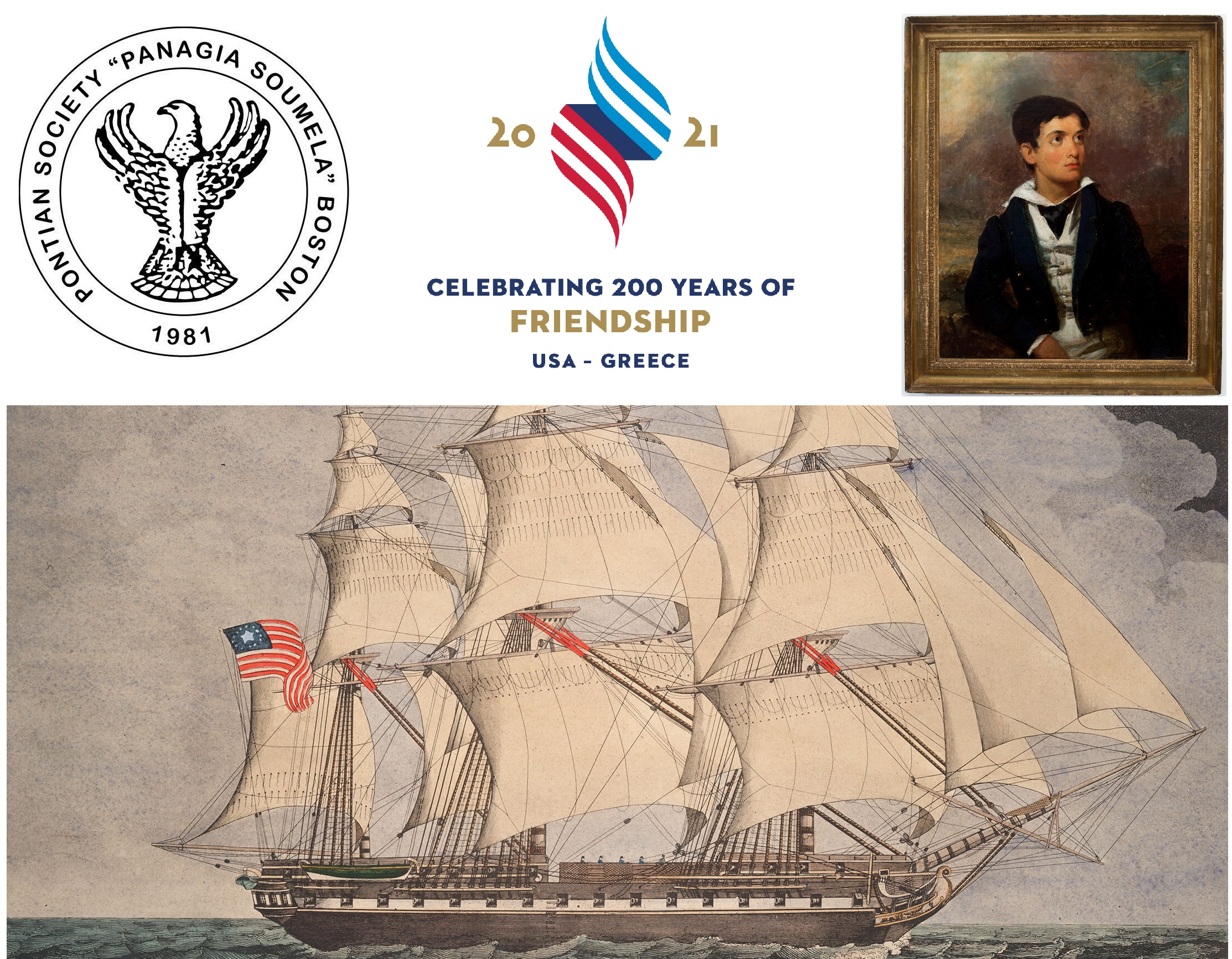 On March 25, 2021 at 4:00 pm EST, Hellenes and Philhellenes "Steering Committee" in coordination with the Pontian Society 'Panagia Soumela' of Boston will be hosting an event. A ceremony will be held on the historic warship USS Constitution "Old Ironsides" in Boston, MA to commemorate the 200-year Anniversary of the Greek Independence and the philhellenic movement here in the United States at the time.
The USS Constitution was in the Mediterranean Sea during the years of the Greek Revolution as well as in the Aegean Sea where it escorted safely to port merchant vessels delivering humanitarian aid to the Greek people. The aid was sent from the good citizens of the United States. The role of the USS Constitution as part of the Mediterranean Squadron was to keep the sea lanes open to merchant shipping.
Greece and Cyprus' national anthem Ὕμνος εἰς τὴν Ἐλευθερίαν – Hymn to Liberty consists of 158 stanzas. Written by Dionysios Solomos in 1823, Stanza 22 honors the Philhellenic movement in America at the time of Greece's War of Independence:
Stanza 22:
Γκαρδιακὰ χαροποιήθη
καὶ τοῦ Βάσιγκτον ἡ γῆ
καὶ τὰ σίδερα ἐνθυμήθη
ποῦ τὴν ἔδεναν κι αὐτή.
Wholeheartedly joyful
Was also Washington's land
And the shackles that bound her
She remembered firsthand.
This event will pay tribute to the Americans that honored and sacrificed for the freedom of people of common values and heritage. USS Constitution Commander John Benda will be giving the opening remarks. A USSC color guard will present the colors. The national anthems of the United States and Greece will be sung by Ms. Panayota Haloulakou. Speakers will include:
Geoffrey R. Pyatt, U.S. Ambassador to the Hellenic Republic
United States Congressman John Sarbanes of Maryland
United States Congressman Gus Bilirakis of Florida
Mr. Stratos Efthymiou, Consul General of Greece in Boston
Mr. Michael Dukakis, former Governor of Massachusetts
Ms. Anne Rand, President & Chief Executive Officer of the USS Constitution Museum
Mr. Hans Charles, Consul General of Haiti in Boston
Mr. João Pedro Fins do Lago, Consul General of Portugal in Boston
Ambassador Meron Reuben, Consul General of Israel in Boston
Ms. Gillian Kellogg, Descendant of the great Philhellene, Dr. Samuel Gridley Howe
Mr. Constantinos Velentzas, Society for Hellenism and Philhellenism, Athens, Greece
Prof. Emmanuel E. (Manolis) Paraschos, Professor Emeritus at Emerson College
Dr. Jeanne McDougall, great-great granddaughter of George Sirian
The event will be streamed live at www.panagiasoumela.com
Like this Greek event? Please share below:
Add Your Greek Event Happening in Massachusetts, New Hampshire, Rhode Island, Connecticut, Maine or Vermont to the GreekBoston.com Calendar by Emailing Your Flyer to: greekboston@worldwidegreeks.com