Recipe for Greek Style Cod With Greens
Written by Greek Boston in Authentic Greek Food Recipes, Greek Style Seafood Recipes Comments Off on Recipe for Greek Style Cod With Greens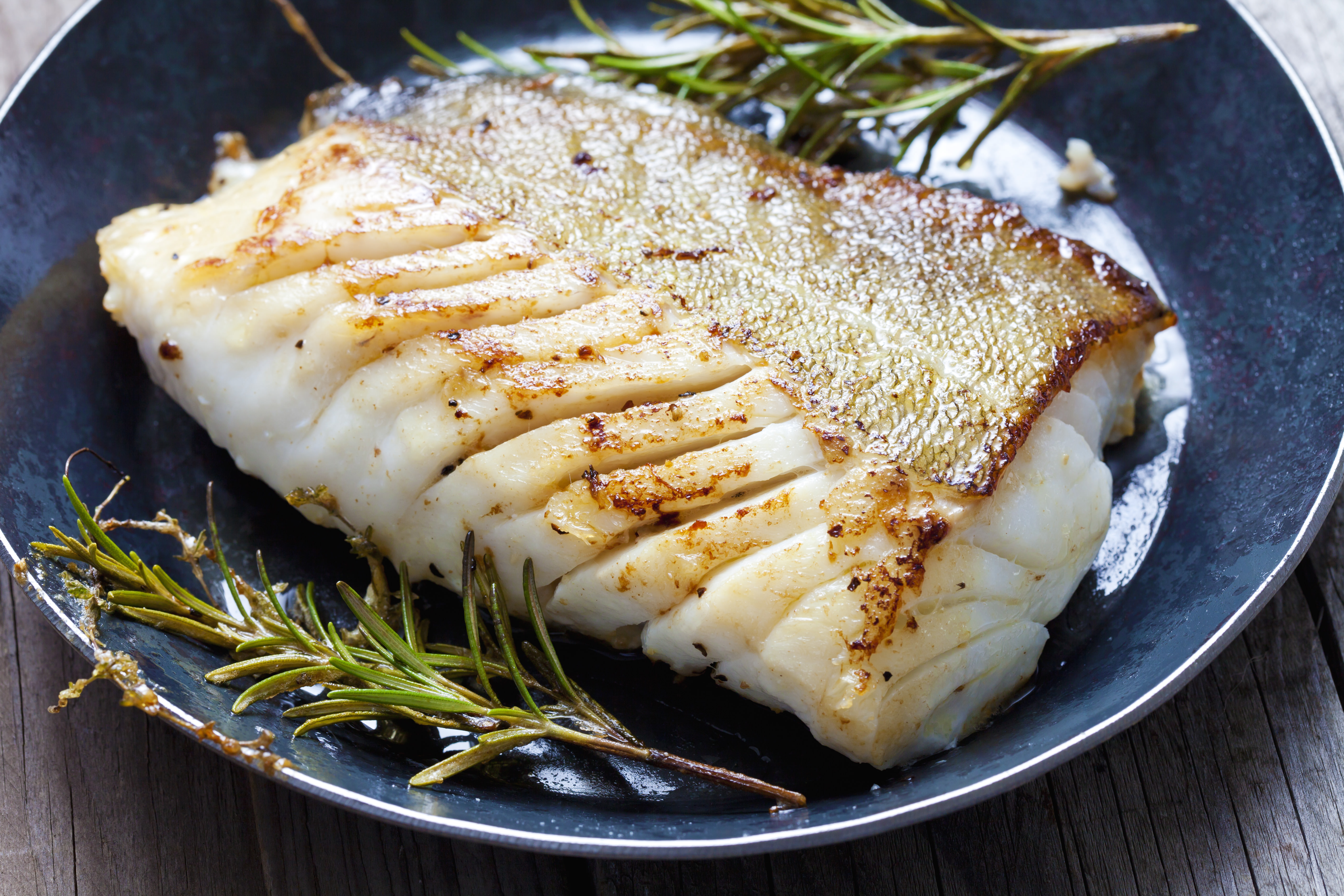 This dish is classified as a winter dish and is prepared throughout Greece during the cooler months. It is especially well-suited to the islands, which is often much warmer during the winter than in the northern parts of the country. Although hearty, the dish still manages to be light. Greens are in season in the winter, as well, which makes this dish even more desirable.
Greek Style Cod With Greens (Bakalarios Me Horta Avgolemono) Recipe Ingredients:
4 Cod Filets
Sea salt, to taste
1/3 cup lemon juice
1/3 plus 1 tablespoon cup olive oil
1 teaspoon crushed fennel seeds
Pepper, to taste
1 fennel bulb, trimmed and sliced thin.
3 scallions, sliced thin
1 pound mixed greens, such as spring mix, swiss chard, escarole and spinach
1/2 cup plus 3 tablespoons water
1 cup dry white wine
1/2 cup fish stock
1/2 cup chopped, fresh dill or chopped, fresh parsley
Prepared batch of Avgolemono Sauce (use the pan juice to make or else use more fish stock)
Rosemary sprigs, to garnish
How to Make Greek Cod With Greens:
Rinse the cold filets and pat them dry. Place filets in a baking dish and sprinkle with salt. Add lemon juice, 1/3 cup of the olive oil, fennel seeds, and pepper to a bowl and whisk together. Pour over the fish, cover the baking dish, and refrigerate the cod for abut an hour.
After the hour is up, add 1 tablespoon of the olive oil and the fennel to a deep skillet set on medium heat and saute for five minutes. Add the scallions and saute for another two minutes. Add the greens and water and cover the skillet. Steam the greens until fully wilted. This should take about five minutes. Transfer the mixture to a large bowl and set it aside.
Add the wine and the fish stock to the skillet and heat the mixture over medium heat for two minutes. Add the cod, alongside with the marinade, and cook for about four minutes with the skillet uncovered. Turn the fish to the other side using a spatula and cook for another four minutes on the other side. Remove from the heat and arrange in a serving dish. Sprinkle with the chopped dill or parsley. Arrange the greens on the platter around the fish. Pour the avgolemono sauce over the fish and garnish with a few sprigs of fresh rosemary, if desired.
PLEASE NOTE: Greek recipes can be slightly different based on a variety of reasons, such as the region of Greece that the recipe is being made in. If you have seen this Greek recipe made another way, please send us an email to greekboston@worldwidegreeks.com and we will evaluate your suggestion. Thanks!
Categorized in: Authentic Greek Food Recipes, Greek Style Seafood Recipes
This post was written by Greek Boston