Recipe for Greek Fried Eggs
Written by Greek Boston in Authentic Greek Food Recipes, Greek Egg Recipes Comments Off on Recipe for Greek Fried Eggs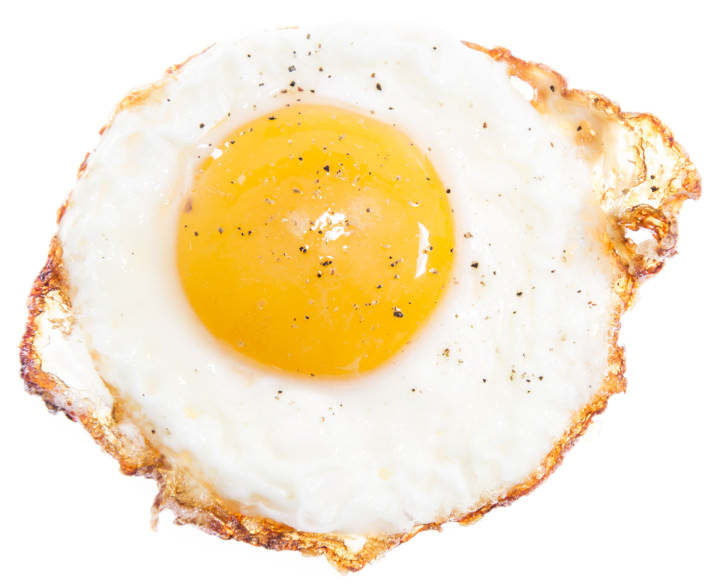 I first had eggs fried this way when I was kid. Occasionally, my yiayia would make us these eggs for breakfast, which we would eat with fresh Greek bread form our local Greek bakery. The secret is to use plenty of olive oil and then constantly baste the eggs with the hot oil until the egg was cooked perfectly. I personally like my edges crispy with a nice, soft yoke. Make sure to put some oil in the plate so that you can sop it up with the bread!
Ingredients:
1/2 cup olive oil
4 large eggs
Salt and pepper, to taste
Bread, for dipping
How to Prepare Greek Fried Eggs:
Add olive oil to a large frying pan. Set the heat on the stove to medium, and let the oil heat for a few minutes. When oil is hot, add whole, cracked eggs one at a time.
Raise the heat to medium high and cook the eggs for a minute or two until the whites actually turn white. Lower the heat to medium. Using a spoon or small ladle, baste the eggs with the hot oil until the tops are cooked with the consistency you desire. If you like the yolk to remain a little runny, you'll only need to baste the tops for a minute or two. For thoroughly cooked yokes, you'll need to keep them in the pan a little longer.
Spoon the fried eggs onto each plate – make sure to serve each with plenty of olive oil! Sprinkle with salt and pepper, to taste, and make sure you serve it with plenty of fresh bread.
PLEASE NOTE: Greek recipes can be slightly different based on a variety of reasons, such as the region of Greece that the recipe is being made in. If you have seen this Greek recipe made another way, please send us an email to greekboston@worldwidegreeks.com and we will evaluate your suggestion. Thanks!
Categorized in: Authentic Greek Food Recipes, Greek Egg Recipes
This post was written by Greek Boston