Recipe for Kolokithopita – Greek Style Zucchini Pie
Written by GreekBoston.com in Authentic Greek Food Recipes, Greek Pie and Pita Recipes Comments Off on Recipe for Kolokithopita – Greek Style Zucchini Pie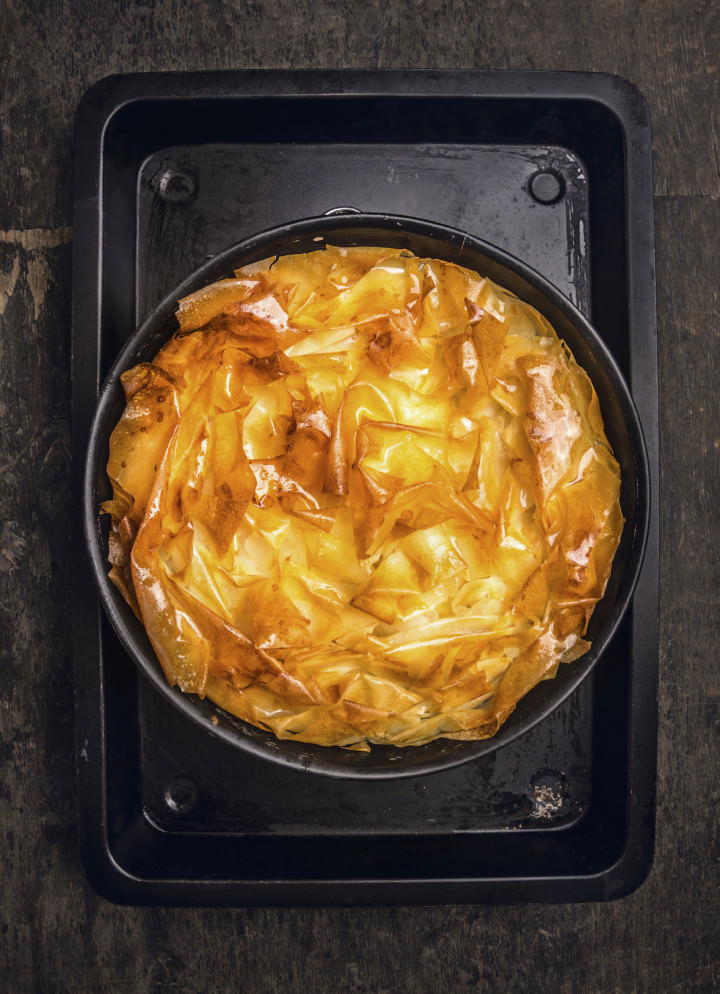 Unlike other types of "pitas" in the Greek cooking repertoire, this recipe actually doesn't use phyllo dough, which means that it can be whipped together fairly quickly. It traditionally uses zucchini, but summer squash can also be a good substitute because the texture is very similar to zucchini. This dish is especially popular in the summer because it uses a variety of fresh, seasonal vegetabl
Recipe for Greek Style Zucchini Pie (Kolokithopita) Ingredients:
8 medium zucchini
Salt and pepper, to taste
2 tablespoons olive oil
2 medium onions, chopped
Small bunch of scallions, chopped
1/2 cup fresh, chopped parsley
1/2 cup fresh, chopped dill or mint
3/4 pound feta cheese, crumbled
3 large eggs, scrambled
1/2 cup bread crumb
How to Prepare Greek Style Zucchini Pie (Kolokithopita):
Preheat the oven to 350 Degrees Fahrenheit.
Peel the zucchini using a standard vegetable peeler and grate it using a course box grater. You can also chop the zucchini and pulse in the food processor in small batches until they're completely shredded. Place zucchini in a colander over the sink and add a light sprinkling of salt to release the excess moisture, and also a little bit of pepper for seasoning. Let sit for about an hour so that the water drains. Transfer zucchini to a large bowl.
Add 2 tablespoons of olive oil to a frying pan and add onions. Sauté for about five minutes on medium heat, or until the onions start getting soft. Add scallions and sauté for another minute. Add mixture to the large bowl with the zucchini and then add the parsley, dill or mint, feta cheese, and scrambled egg. Mix well.
Spray a 9 x 12 pan with nonstick cooking spray or rub with more olive oil. Sprinkle the pan with 1/4 of the breadcrumbs. Add the zucchini mixture and then sprinkle the top with the remaining breadcrumbs. Bake, uncovered, for 30-40 minutes or until the breadcrumbs are golden brown.
Categorized in: Authentic Greek Food Recipes, Greek Pie and Pita Recipes
This post was written by GreekBoston.com
Like this article? Please share below: