Recipe for Greek Style Lettuce and Egg Salad
Written by Greek Boston in Authentic Greek Food Recipes, Greek Salads Recipes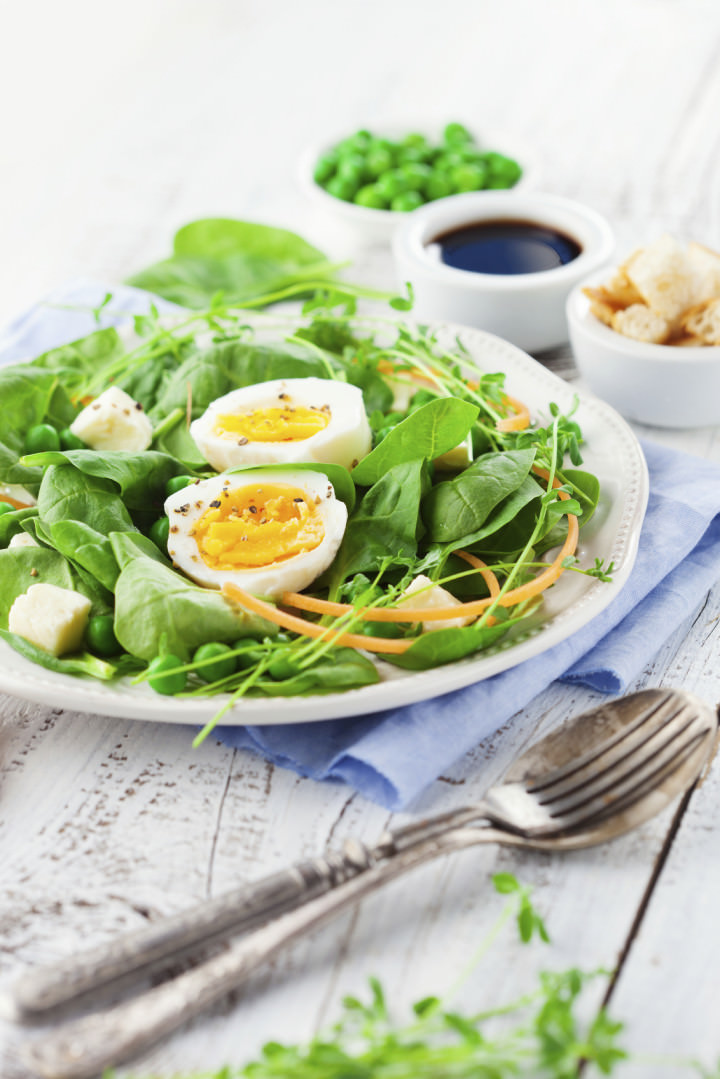 Red eggs are the brightest symbol of Greek Easter, representing the blood of Christ and rebirth. Greeks also dye eggs other colors, but no Greek would ever celebrate Easter without red eggs for all! This lettuce and egg salad is a great way to use all those red eggs (and other color you choose) for dinner.
Greek Style Lettuce and Egg Salad Ingredients:
2 heads lettuce
3 hard boiled eggs
Cooked peas, optional
1/2 cup olive oil
1/4 cup (or use lemon juice) vinegar
2 tablespoons, chopped onion
1 tablespoon, chopped dill
Salt
Pepper
How to Make Greek Style Lettuce and Egg Salad:
Clean any yellow leaves from the lettuce. Wash the lettuce very well and cut in pieces.
Chop the onion and dill.
Peel the eggs and cut in medium size pieces (6 pieces to an egg), cutting 1 egg in round slices.
Mix the lettuce, eggs, peas (optional), onion and dill in a glass bowl. Lay the egg slices on top.  Pour oil, vinegar or lemon juice over the salad and salt to taste.
PLEASE NOTE: Greek recipes can be slightly different based on a variety of reasons, such as the region of Greece that the recipe is being made in. If you have seen this Greek recipe made another way, please send us an email to greekboston@worldwidegreeks.com and we will evaluate your suggestion. Thanks!
Categorized in: Authentic Greek Food Recipes, Greek Salads Recipes
This post was written by Greek Boston