Choose a Language Program to Use to Learn Greek
Written by Greek Boston in Learn How to Speak Basic Greek Comments Off on Choose a Language Program to Use to Learn Greek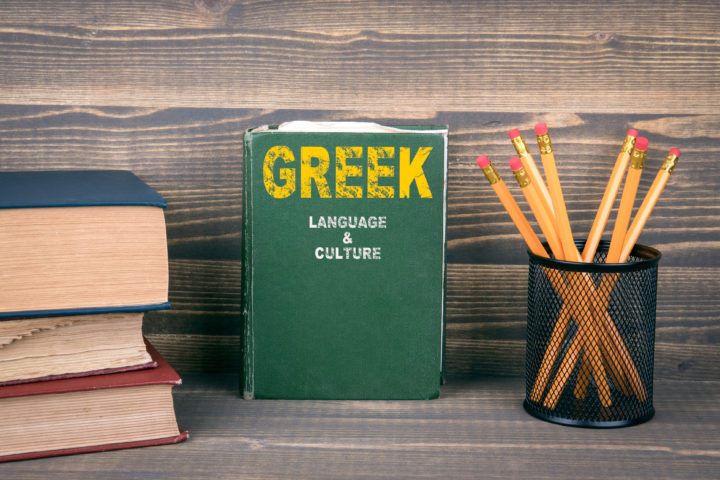 When learning a language, there are two basic ways it can happen. The first way involves taking a do it yourself approach by experiencing the language first-hand, looking up words you don't know, and memorizing sentences and phrases that you might need. The second approach is to learn the language in a formal way by taking classes or using a language program for self study. In an ideal world, you'd use both approaches since there's value to both. Either way, you should find a good language program to at least use for reference. Here's a look at how:
Consider Your Learning Style
After trying to learn Greek for some time, you should have a pretty good feel of your learning style. Some people learn better by listening, others are visual learners, and still others prefer to learn grammar and memorize vocabulary. Everyone has a little bit of this inside of them, but some might find that a certain approach is more valuable than others for facilitating progress. Really think abut what your unique learning style is before selecting a language to use, that way you an know if the program will meet your unique needs.
Determine Your Language Goals
Knowing your language goals help considerably when buying a language program for learning Greek. If you're simply learning Greek because you want to, you might need to buy a different program than if you needed to learn for an upcoming trip. It can take years to master a language, but you'll only need to learn certain words and phrases in order to function while in the country. Take your time to research and find the best program for your goals.
Decide if You Need a Complete Language Program
Are you looking for a language program that will cover all your needs? Some language systems are meant to be complete and some have missing pieces. If you know that you will supplement your learning with other activities, you might not need a full language program. This is something to think about while you shop around for the right program for your needs. Keep in mind that it is valuable to incorporate multiple methods.
When it comes to learning a language, you will need to buy the right program for your needs. By using this advice, you are sure to find a good system for learning Greek.
---
The Learn Greek section on GreekBoston.com was written by Greeks to help people understand the conversational basics of the Greek language. This article is not a substitute for a professional Greek learning program, but a helpful resource for people wanting to learn simple communication in Greek.
Categorized in: Learn How to Speak Basic Greek
This post was written by Greek Boston