All About Donkeys in Greece
Written by Greek Boston in About Santorini, Greece, Greek Travel Guide Comments Off on All About Donkeys in Greece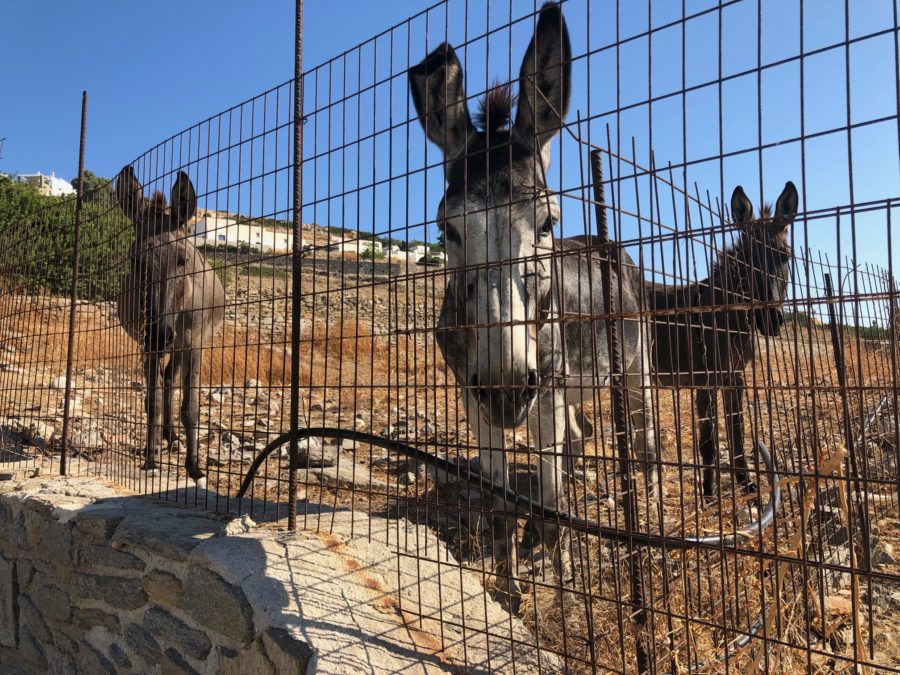 Sure, donkeys as a means of transportation, especially in villages or some of the more out-of-reach places. For the most part, however, modern technology has released the country's dependence on these creatures. However, riding a donkey is still looked at as a traditional way to get around, especially in some parts of Greece. Here's more information:
Common Places to Ride a Donkey in Greece
Nowhere is this more evidenced than on the Greek island of Santorini, especially since the main parts of the island are perched on the rim of the ancient volcano. In some populated areas, such as Fira, there are several options for getting to the top. In others, such as Oia, your only real choices are to take a donkey to the top or to walk. No matter where you are on Santorini, you'll want to consider taking a donkey at least once.
Other places in Greece where it is common to ride a donkey include in the mountainous regions on the mainland, on other Greek islands, other Greek islands such as Crete, in Greece's national parks, and on islands such as Hydra where vehicles aren't allowed.
Tour Greece on a Donkey
Various tours throughout the Greece take place on the back of a donkey! For example, one common way to get to the Cave of Zeus on Crete is to take a donkey to the cave site.  You can also traverse a popular walking path that connects Oia and Fira on Santorini on a donkey. Keep an eye out for opportunities to ride donkeys while you are sightseeing throughout the country! One thing to keep in mind is that you should use your judgement. Donkeys are docile creatures, but if you aren't comfortable with the idea of riding one, you shouldn't do it.
Other Things to Keep in Mind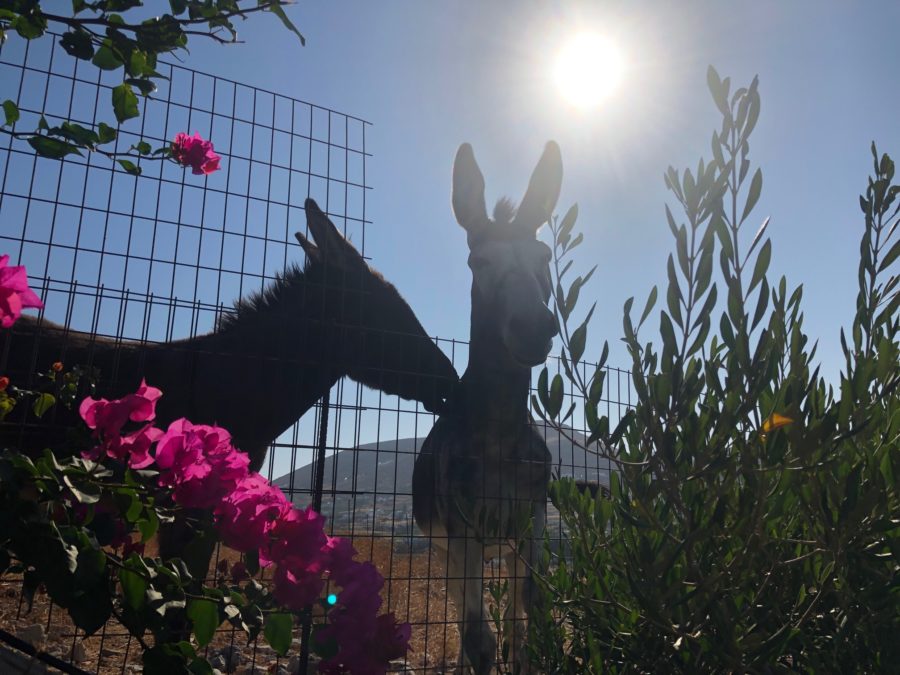 Although donkeys are docile creatures, it is important to follow a few safety rules when it comes to riding them. First of all, it is so important to trust the guide. They know their animals, and they think about things that we don't realize. For example, they always seem to do their best to match up the best donkey to each of their customers. These animals have their own personalities, strengths, and weaknesses and the guides tend to keep this in mind when matching people up with them. It is also important to follow their advice concerning the best way to sit, how to treat the animal, and any other safety procedures they need you to follow.
For many, riding a donkey may seem a little strange. However, this is an important part of the traditional life of Greece and the animals are treated very well! One of the best places in the country to have this experience this is on the Greek island of Santorini but you can truly find an opportunity to ride a donkey all over Greece.
WE DO NOT SUPPORT CRUELTY TO ANY TYPE OF ANIMALS, INCLUDING DONKEYS.  LIKE HORSES, DONKEYS ARE A TRADITIONAL ANIMAL WHICH IS USED FOR TRANSPORTATION STILL IN REMOTE VILLAGES AND ISLANDS THROUGHOUT GREECE, INCLUDING THE GREEK ISLAND OF SANTORINI.  IF YOU ARE OFFENDED BY THIS ARTICLE, THEN PLEASE DO NOT RIDE THE DONKEYS IN SANTORINI OR ANY OTHER PART OF GREECE!
PLEASE NOTE: The Greek travel section at GreekBoston.com are not paid reviews. Our unbiased and informative travel articles are designed review the popular cities, islands and places in Greece. We are not always able to exactly match the photos to the destinations, but we do try to get close. However, we are not looking for photo submissions at this time. If you find something in a Greek travel article that is not accurate based on your personal experience, please send us an email to greekboston@worldwidegreeks.com and we will consider your suggestions. Thanks for reading the travel section at GreekBoston.com!
Categorized in: About Santorini, Greece, Greek Travel Guide
This post was written by Greek Boston
Share this Greek Travel Article: