Visit the Castle of Assos on Kefalonia
Written by GreekBoston.com in About Kefalonia Island, Greece, Greek Travel Guide Comments Off on Visit the Castle of Assos on Kefalonia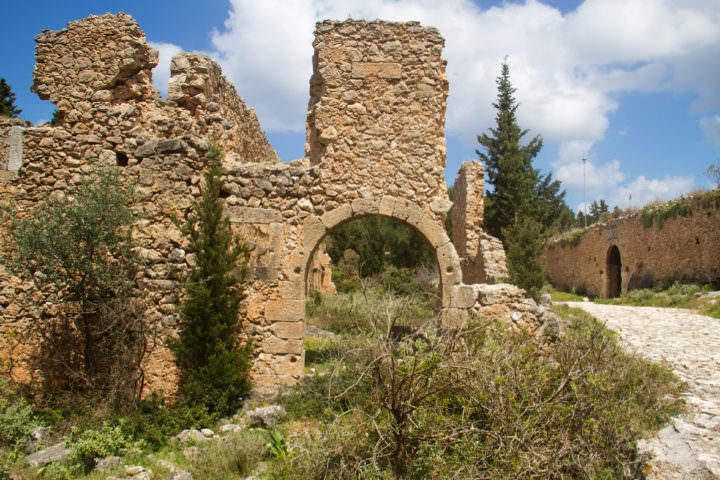 Kefalonia is one of those Greek islands that sees a lot of visitors each year. However, despite the fact that it is a popular island, it is so easy to relax and unplug. The island is naturally beautiful and there is quite a lot to do. One of the things people enjoy while here is to explore some of the older ruins. The Castle of Assos, which is an old Venetian fortress, is one of those places. Here's more information on what it takes to visit this old castle:
Getting to the Castle of Assos
Before you can make your way to this castle, you need to first travel to Kefalonia island. Kefalonia is located in the Ionian Sea, which is to the west of the rest of the mainland of Greece. It is one of the larger islands in Greece, which means that you have plenty of choices for how to arrive here. You can easily take either a ferry on airplane. Once you arrive, you can head to the fortress, which is located in the village of Assos, which is on the western coast of the island.
About the Castle
There was a time when at least some of Greece was occupied by the Venetians, and Kefalonia was one of those places. The Castle of Assos, a Venetian fortress, is one of the ruins related to Venetian occupation. built in the 16th Century AD, this fortress was built to protect the village of Assos from foreign invaders and attacks from pirates. During that time period, the Greek islands were particularly vulnerable to pirate attacks. Although the structure isn't intact, parts of it do remain, which means that you can easily visit here in order to be transported into history. The castle was used in some form until 1956. Up until that time, it was used as a place to keep prisoners. The castle isn't being used today.
What to Do at the Castle
As mentioned above, not much of the castle remains but some of it is preserved. The fortress used to be large and strong and was designed to fully protect the village. Today, parts of the wall, the gate, and some of the rooms in the castle remain. You can easily hike here to see for yourself what is left. However, if you are truly interested in the history, your best bet is to take a guided tour of the area. You can easily hire a guide that will show you the most interesting and unique parts of the castle. For example, historians know that there were four entrance gates, but only two of them have been left standing. There is also a church near the castle as well as an area dedicated to one of the prophets.
While on Kefalonia island, you'll no doubt want to explore some of its history. The Castle of Assos, which was originally built to protect the village of Assos, is one of those places.
Categorized in: About Kefalonia Island, Greece, Greek Travel Guide
This post was written by GreekBoston.com
Like this article? Please share below: