Explore Charadio Cave in Tilos
Written by Greek Boston in Greek Travel Guide Comments Off on Explore Charadio Cave in Tilos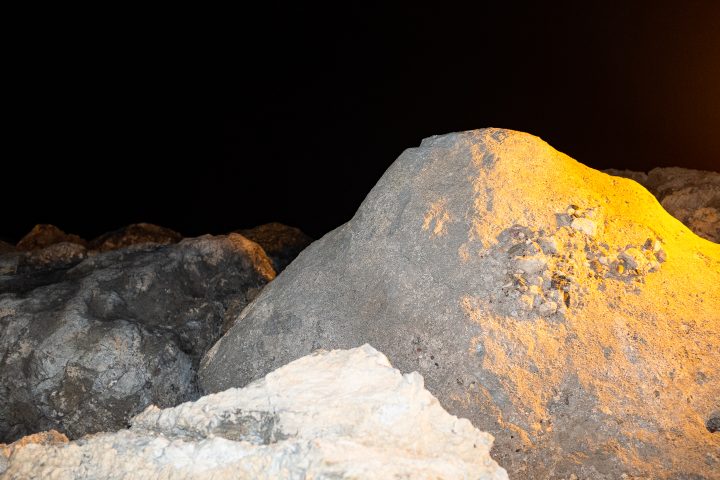 Charadio Cave is located in the west of Tilos Island, Greece. The island has about 70 caves, but Charadio (also called Karidi) is one of the most impressive.Tilos island in Greece is a great place if you want to visit a cave. The Charadio Cave is a spectacular example of water-eroded caves that make it an interesting site for visitors worldwide.
The cave is significant because it has an underground lake, which makes it special. Usually, caves have no water or just a few isolated ponds that are very hard to find. Most of them are visited by speleologists who have the proper equipment to explore deep inside the earth – but not the lake! This is the main reason why Charadio was not explored until 1998 when a team from Greece's Speleological Association of Athens found it. It is also a great place to travel to and explore.
About Charadio Cave
The cave was discovered around 1873 by an Englishman named J.B. Hilder, who came upon it when he fell off his boat while fishing at night.He explored the cave but could not find its end. However, the waters of the Aegean Sea at that time were deeper than they are today.
Two other Englishmen named Alexander Stuart and James Mavor found a stream leading into the cave and explored it a few years later. They managed to discover the first opening of the cave, but because their team was not strong enough, they decided to postpone any further expeditions until stronger teams arrived from England to help them. They returned in 1884 and at last reached the deepest point of their exploration, which is about 408 feet deep.
Today, the cave has been developed to let visitors enjoy it and learn about its history. It is filled with fresh and saltwater, and it also contains a hydroelectric power plant that supplies Tilos Island with electricity.
What to Do at Charadio Cave
Visitors can enter the cave by simply descending 70 stairs. The first part of the cave opens into a series of caverns followed by several galleries that branch out into many corridors. There are also some obstacles, such as bends and other curves, that divers have to overcome to get through the maze-like interconnecting tunnels of the cave. Each gallery is filled with fresh and saltwater (about 0.3%), leading to the different chambers of the cave, which are connected by narrow corridors. There is also a small cove at the cave's exit where people can take a quick break and get some fresh air before they re-enter the cave.
Getting to Charadio Cave
It is easy for visitors to find their way to Charadio Cave as it is situated just a few miles away from Chora. One may reach the cave by car, bus, or taxi, all available for hire on Tilos island. People going to explore it can either descend 70 steps with the help of a rope or use a gliding device.
Charadio Cave is a great place to visit if you explore a cave and enjoy its beauty. Visitors can easily get there as it is situated next to Chora and all means of transport are available on Tilos island.
PLEASE NOTE: The Greek travel section at GreekBoston.com are not paid reviews. Our unbiased and informative travel articles are designed review the popular cities, islands and places in Greece. We are not always able to exactly match the photos to the destinations, but we do try to get close. However, we are not looking for photo submissions at this time. If you find something in a Greek travel article that is not accurate based on your personal experience, please send us an email to greekboston@worldwidegreeks.com and we will consider your suggestions. Thanks for reading the travel section at GreekBoston.com!
Categorized in: Greek Travel Guide
This post was written by Greek Boston
Share this Greek Travel Article: