Things To Do in Sifnos, Greece
Written by GreekBoston.com in About Sifnos, Greece, Greek Travel Guide Comments Off on Things To Do in Sifnos, Greece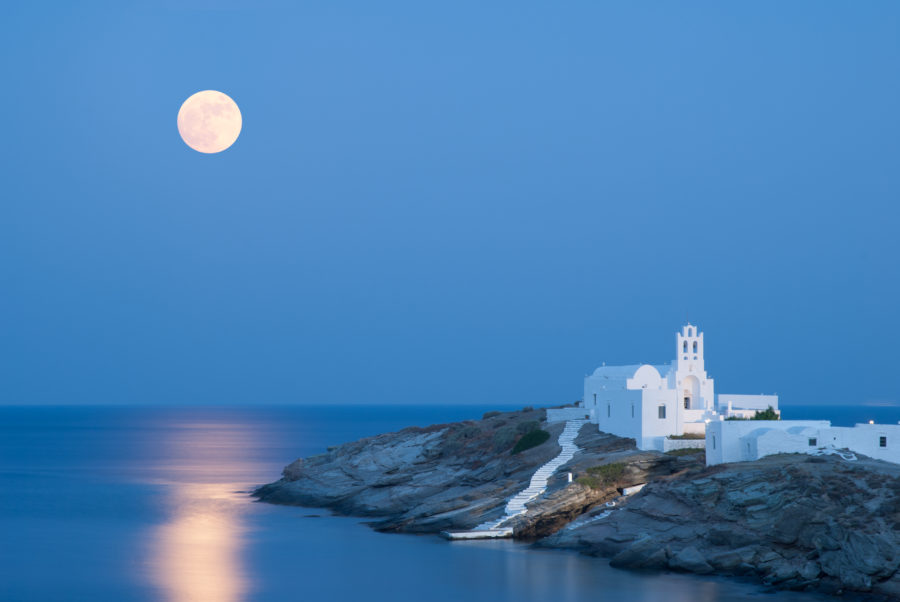 Sifnos, Greece is a place rich in Cycladic architecture. Sifnos is considered the most authentic island of the Cyclades. There are sandy beaches, picturesque coves, and small inlets as well as many archaeological sites, monasteries, and museums. Needless to say that when you're visiting Sifnos, Greece, you're going to find plenty to do.
Enjoy Food and Drink
The island of Sifnos has a plethora of coffee shops, bars, taverns, and restaurants. The food of Sifnos will tempt you to stick around. The local specialties include mastelo, a lamb dish cooked in a traditional clay pot; revithada, a dish made of chickpea soap; and revithokeftedes, which is made of chickpeas. The island of Sifnos is known for its baked delicacies such as marzipan, pasteli, and loukoumades. You will enjoy the flavours and aromas that Sifnos has to offer. Indulge in local fish dishes, explore different wines, and try the tasty treats.
Relax on the Beach
The island of Sifnos is home to many gorgeous beaches. The beautiful landscapes surrounding the beaches provide amazing views. Close to the main town of Apollonia you will find the beaches of Dialiskari, Kamares, and Faros. Dialiskari Beach is just 4 km from Apollonia,but it is a secluded beach. Thanks to its proximity to Apollonia, you will have access to amenities when needed.
This beach is within walking distance from Artemonas. Glyfos Beach is one of the most beautiful on the island. If you're looking for a more isolated beach, Glyfos is for you! You will be surrounded by nature and breathtaking views.
Take in the History of the Island
The island of Sifnos is swimming in history. Built in the 16th century, the Monastery of Chrissopigi is the religious center of Sifnos. The monastery is located on top of a rock that lies on the sea and separates the island from a narrow stretch of sea. The Monastery of Chrissopigi is the patron saint of the island of Sifnos. The Archaeological Museum of Sifnos is another great place to explore the history of the island. The museum showcases findings from the Archaic, Classical, Hellenistic, and Roman times of Sifnos. Here you will see sculptures, marble items, and architectural pieces. There is no shortage of archaeological sites in Sifnos.
If you want to see history up close and personal, to walk where the people of Sifnos walked and lived years ago, you'll want to visit the Acropolis of Agios Nikitas, the Acropolis of Kastro, and the Acropolis of Prophet Elias.The Acropolis of Kastro is the old capital of the island that has been inhabited non-stop since prehistoric times. The village was named from the castle that is formed from the buildings. The houses were built adjoining each other and you can see the remnants of the ancient citadel and traces of the marble wall.
The island of Sifnos is full of history, delicious food, and exceptional beauty. Spending time on the island will give you relaxation and adventure.
Categorized in: About Sifnos, Greece, Greek Travel Guide
This post was written by GreekBoston.com
Like this article? Please share below: