Exploring the Jewels of Attica, Greece
Written by Greek Boston in About Athens, Greece, Greek Travel Guide
Attica is a region in Greece where the ancient past successful merges with the present. From the lush hills and forests to the expansive coast, this region is filled with gems just waiting to be explored. From luxury nightclubs, to exclusive hotels, modern Attica is a place that attracts an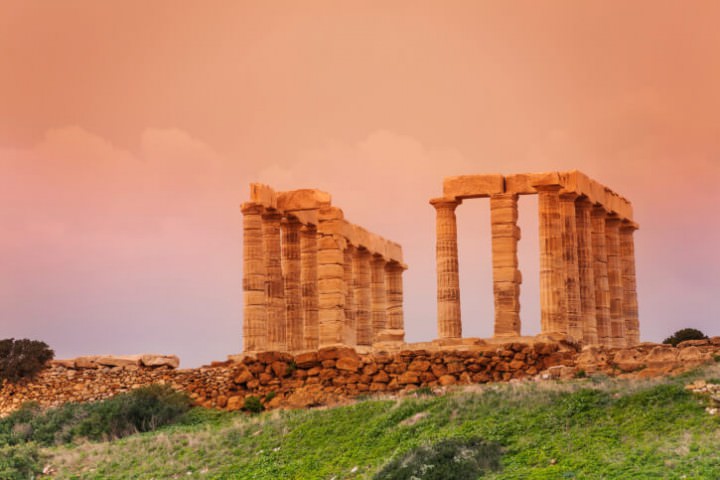 international, jet-setting crowd. It is also an ideal spot to explore Greece's ancient history. The entire region is dotted with historic sites and ancient temples. Here is an overview of the best things to see and do while in this region.
Visiting Athens
Athens is the capital of Greece and even though it is part of Attica, it does make a nice destination on its own. Aside from catching the sights in the city, such as the Parthenon and the Plaka, the city does make a logical jumping off point to explore the rest of the region. Many of the top sites to see in this region, such as Cape Sounio, are doable day trips from the city.
Glyfada –Wealthy Suburb of Athens
If you want to commune with Attica's wealthiest inhabitants, spend some time in Glyfada, a wealthy suburb of Athens that has plenty of luxury beach resorts. In fact, Glyfada is a short train ride from the center of Athens, which will enable you to stay in one of these resorts while still enjoying all that Athens and the rest of the region has to offer. Spend your day sightseeing in Athens or at Cape Sounio and then spend your evenings in the exclusive clubs in Glyfada. This suburb also has some of Attica's best shopping.
Vouliagmeni – Lakeside Beach resort
Like Glyfada, Vouliagmeni also has plenty of exclusive beach resorts and night-clubs. In fact, it is even more exclusive than Glyfada and attracts just as many wealthy Greeks as it does tourists. Everything here is geared towards the wealthy, including the yacht club and the beaches that require a fee for the privilege to sit. It is also near Lake Vouliagmeni, which is known for its thermal waters.
Temple of Poseidon – Cape Sounio
The Temple of Poseidon in Cape Sounio is one of the most well preserved temples in all of Greece. Built in 5 B.C. in honor of Poseidon, the god of the sea, the temple offer excellent views of the Aegean. Try to visit Cape Sounio around sunset for the best photographs. If you don't have a car, consider bartering your fare with a taxi driver, who will take you to Cape Sounio and back for a fraction of the normal cab fare if you're savvy.
Sanctuary of Artemis
If you have some extra time after you visit the Temple of Poseidon, consider visiting the Sanctuary of Artemis in Vravrona, which is also a short drive from Athens. Artemis was the goddess of the hunt and of childbirth and this sanctuary was dedicated to her. This was the site of the legendary "Bear Festival" in Ancient Greece where young girls would dress up as bears to honor the slaughtered bear that Artemis considered sacred.
If you have limited time but would still like to explore as much as you can, consider joining a guided tour.
PLEASE NOTE: The Greek travel section at GreekBoston.com are not paid reviews. Our unbiased and informative travel articles are designed review the popular cities, islands and places in Greece. We are not always able to exactly match the photos to the destinations, but we do try to get close. However, we are not looking for photo submissions at this time. If you find something in a Greek travel article that is not accurate based on your personal experience, please send us an email to greekboston@worldwidegreeks.com and we will consider your suggestions. Thanks for reading the travel section at GreekBoston.com!
Categorized in: About Athens, Greece, Greek Travel Guide
This post was written by Greek Boston
Share this Greek Travel Article: