Browse the Jewish Museum in Thessaloniki
Written by GreekBoston.com in About Thessaloniki, Greece, Greek Travel Guide Comments Off on Browse the Jewish Museum in Thessaloniki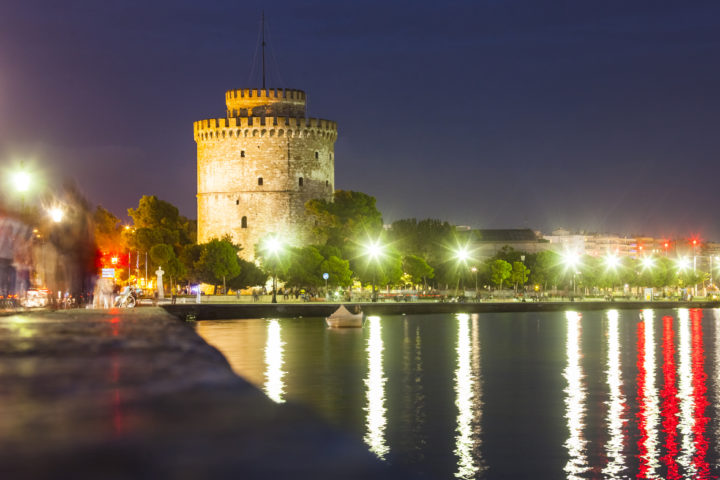 Thessaloniki, Greece is a metropolis, a mosaic of many cultures and civilizations. Thessaloniki is a city that offers history, culture, and impressive monuments. The unique cultural heritage of the city is something every visitor should explore. An important site in Thessaloniki is the Jewish Museum.
About the Jewish Museum in Thessaloniki
Located on Agiou Mina Street in the city center of Thessaloniki is the Jewish Museum. The museum is housed in one of the few Jewish structures that survived the fire of 1917. The building previously housed the Bank of Athens and the offices of the Jewish newspaper L Independent. The building was renovated in 1997.
The Jewish Museum honors the rich Sephardic heritage and creativity that began and evolved in the city after the 15th century. Jews started to arrive in Thessaloniki, a safe haven, in 1492 after the expulsion from Spain by Ferdinand and Isabella. With them, the Jewish people would bring knowledge of Renaissance culture as well as Western Mediterranean languages.
The Iberian Jews were a great asset to the Ottomans as they had printing and cartography skills and knowledge of medicinal sciences and weaponry. The Sephardic creativity would reach its peak in the 16th century. The city of Thessaloniki was tolerant and had economic stability. This museum is one of many projects created in Thessaloniki to educate people about the importance of the Jewish presence that once filled the streets.
Browse the Jewish Museum
At the museum you will find important information about the Jewish community of Thessaloniki showcased through rare historical objects and photographs. The contents of the museum are laid out on two levels. The Jewish Museum of Thessaloniki has a display of tombstones that came from the ancient Jewish cemetery of Thessaloniki. These tombstones are relics that were destroyed during German occupation. The photographic collection on display at the museum was put together with the dedication of the late Myriam Novitch of the kibbutz Beth Lohamei Ha Gettaoth in Israel. The project was funded by the Michael Marks Charitable Trust. Artifacts at the museum were mainly donated by individuals.
The library of the Jewish Museum in Thessaloniki houses important texts that were printed in the city between the 16th and 20th centuries. Topics cover all aspects of Jewish life, both secular and religious. There are also books covering the history, language, and customs of the Sephardi Jews. There is an audio-visual center at the Jewish Museum where visitors can watch films that document Jewish culture and history.
Getting to Thessaloniki, Greece can be done by train, car, ferry, or plane. Once in the city, you can get around easily by bus, car, or taxi. Thanks to its location, the Jewish Museum of Thessaloniki is within walking distance of other sites in the area.
Visit the Jewish Museum in Thessaloniki to learn about the important role the Jewish people played in the city.
Categorized in: About Thessaloniki, Greece, Greek Travel Guide
This post was written by GreekBoston.com
Like this article? Please share below: