Spend Time at Lefkas Village in Paros
Written by GreekBoston.com in About Paros, Greece, Greek Travel Guide Comments Off on Spend Time at Lefkas Village in Paros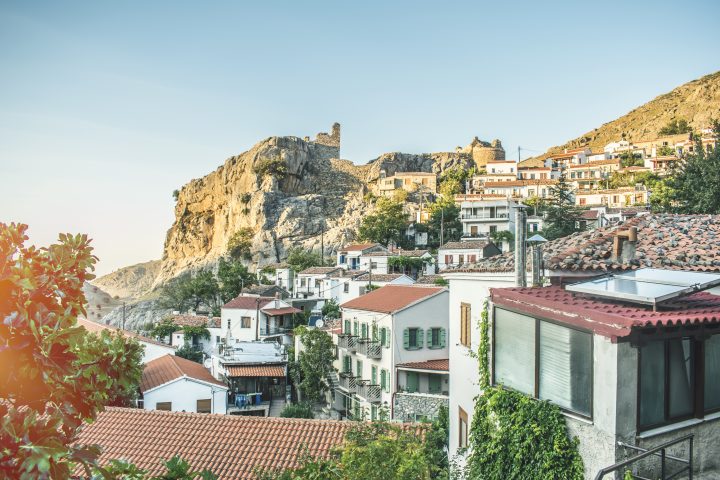 Paros is a Greek island with a long and interesting history. Known as the 'Island of Love,' it's also an excellent place to explore, with awe-inspiring landscapes and dramatic scenery. While here, you might want to visit a traditional village like Lefkas! Here is some information about this beautiful village, which will help you get the most out of your visit:
About Lefkas Village in Paros
Lefkas is an enchanting village with whitewashed houses, beautiful architecture, and green terraces framed by blossoming bushes. Whether you are looking for a short break from the fast pace of life or want to experience a different kind of holiday, Lefkas is perfect. A hidden gem with a fascinating history, Lefkas is one of the most beautiful villages in Greece.
The place is founded on Cycladic culture and architecture. Located not far from the Parikia ferry port, Lefkas features a traditional stone-built settlement with narrow cobbled streets.
During ancient times, Lefkas was the capital of Paros, thus attaching a huge historical significance to the village. Today Lefkas is a quiet and isolated village where visitors can find an interesting coastal walk along incredible views of small inlets, beaches, and rocky shores (from the village's highest point).
The village is built amphitheatrically, on the slopes and flanks of a hill. The highlight of the village is a small but beautiful and well-preserved church where photography lovers can capture some amazing shots. Lefkas is simply an exceptional place to visit in Paros.
What to do at Lefkas Village in Paros
In Lefkas, you will find a different kind of holiday experience. Morning strolls through Lefkas' narrow cobbled streets and alleys or a relaxing bicycle ride through the village will add a distinct charm to your holiday.
The beautiful sunset view from the highest point of Lefkas is an experience that you will never forget. When the sun goes down, and the sky glistens with thousands of stars, it is hard not to fall in love with this destination.
Photography lovers will appreciate the special photographic opportunities that Lefkas offers. The small and well-preserved church perched on a hill is a must-see and offers panoramic views of the port, beach, cliffs, and other areas of Lefkas. A real eye candy, Lefkas inspires awe and is a special place to make unforgettable memories.
There are many amazing sites to visit, including Byzantine square, where you can savor your time by engaging in people-watching. Or perhaps you would prefer to spend your day shopping for souvenirs at the Scarabee Jewellery shop.
Regardless of how you choose to spend your holiday in Lefkas, you will walk away with a distinct sense of the place and its rich history.
Getting to Lefkas Village in Paros
You can easily get to Lefkas by ferry as the village is situated 18 km east of Parikia, close to the tourist port. The village is easily accessible by car and is a popular holiday destination among local and international travelers. There are plenty of parking spots in Lefkas, close to the village center. In addition, international tourists can board an airplane to first get to Parikia and then travel by ferry to Lefkas.
Make sure to check out Paros and the amazing village of Lefkas. Situated on a beautiful island with a long and interesting history, well-preserved architecture, idyllic landscapes, and an overall charm that attracts people from all over the world on a regular basis.
PLEASE NOTE: The Greek travel section at GreekBoston.com are not paid reviews. Our unbiased and informative travel articles are designed review the popular cities, islands and places in Greece. We are not always able to exactly match the photos to the destinations, but we do try to get close. However, we are not looking for photo submissions at this time. If you find something in a Greek travel article that is not accurate based on your personal experience, please send us an email to greekboston@worldwidegreeks.com and we will consider your suggestions. Thanks for reading the travel section at GreekBoston.com!
Categorized in: About Paros, Greece, Greek Travel Guide
This post was written by GreekBoston.com
Share this Greek Travel Article: