While Visiting Greece You May See Little Lizards
Written by GreekBoston.com in Greek Travel Guide Comments Off on While Visiting Greece You May See Little Lizards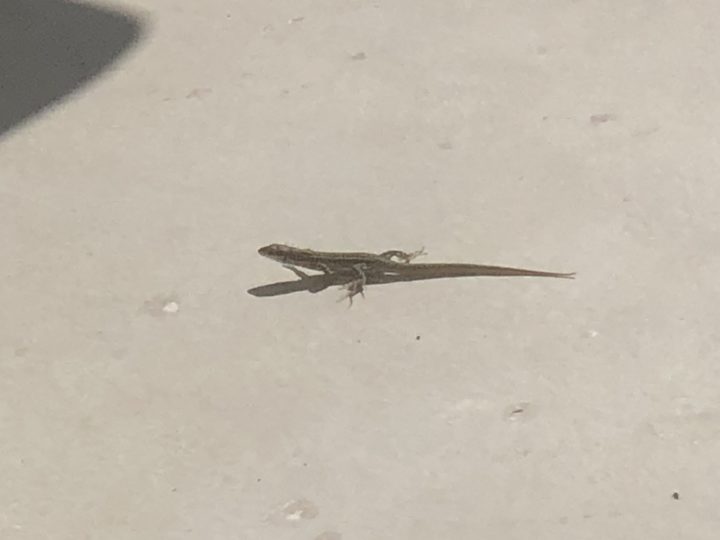 So, you have a fun trip to Greece planned! The country has many things that charm both visitors and locals alike. It is possible to see the sites,  visit one of the country's amazing beaches, learn about some history, enjoy the nightlife, go shopping, and take in the culture. There is so much to do here that it can be hard to choose!
During your time in Greece, you will notice that there are many things that are different from which you might be accustomed. For example, the climate might be a little different. You may notice that there are different plants, animals, and even insects from what you know back home.
One of the things that you might notice in Greece are the small lizards that are everywhere. Not only are they in the forest, but they can also be found in urban areas. Here's more information about them:
What Kinds of Lizards Are They?
When you see lizards wandering around Greece, it might be something different than you are used to. There is nothing to be afraid of, though. These lizards are harmless. Although there are many types of lizards living in Greece, the most common is called a "Gecko". These lizards love it in Greece's climate, but types of geckos can also be found in other parts of the world, such as in parts of the United States (like California). Other types of lizards that live in Greece are the Balkan Green Lizard and the Common Wall Lizard. There are actually different types of geckos that live in Greece – the Turkish Gecko and the Moorish Wall Gecko.
Are These Lizards Dangerous?
No matter what type of lizard you see, it is important to not be alarmed. Although they may look different than what we are used to, there is nothing to be alarmed about. When lizards are out and about, it is usually because they are looking for food, usually insects. The lizards that you usually see, especially the geckos, are not considered harmful or venomous.
How Can You Stay Safe Around Lizards?
Although they are not considered harmful, they are still part of the wild. As such, it is a good idea to be respectful of their space. When lizards are out and about, it is usually because they have a purpose, usually to look for food. Harming their habit, removing them from where they are, touching them, poking at them with a stick, et cetera are all things that you should avoid doing. They won't hurt you, but at the same time, you don't want to accidentally bring harm to them with your actions!
While in Greece, you may see some lizards. Don't be alarmed! They are harmless and an essential part of the landscape and ecosystem.
Categorized in: Greek Travel Guide
This post was written by GreekBoston.com
Like this article? Please share below: