Monasteries to Visit in Ikaria, Greece
Written by GreekBoston.com in About Ikaria, Greece, Greek Travel Guide Comments Off on Monasteries to Visit in Ikaria, Greece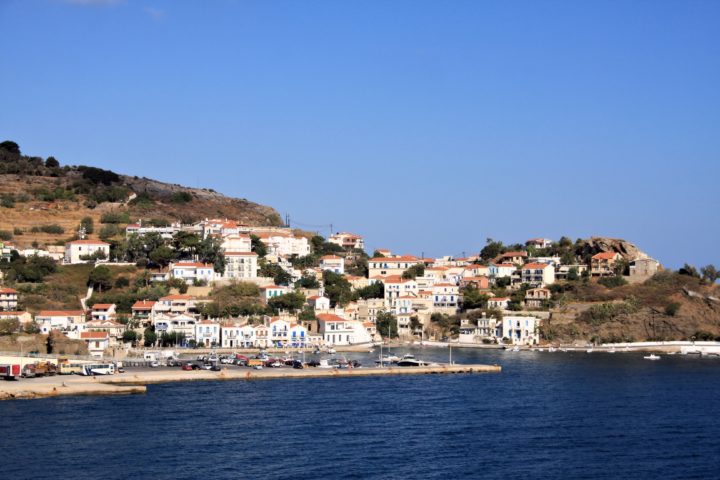 The Greek island of Ikaria is known for its beautiful green mountains, deep blue sea, and the friendly, happy residents. You will find dancing and laughing abundant on the island of Ikaria. When you are in the mood to explore the history and religion of the island, check out the monasteries of Ikaria, Greece.
Monastery of Evangelismos Mounde
Located near the village of Kastanies on the island, the Monastery of Evangelismos Mounde is one of the most important pilgrimage centers in Ikaria. According to legend, the monastery was built by a pilgrim of Ikaria who in 1460, followed instructions given by Virgin Mary to dig the earth to find an icon. The monastery is located in a beautiful green setting. It is said that the monastery was named for the Mounde family from Chios who financially supported the restoration of the monastery.
Another story says it was named for the Italian word for mountain "il Monte," which is what Italian conquerors called it during the Italian-Greek war. The Monastery of Evangelismos Mounde was turned into a nunnery. Inside the monastery today, you can see old icons and many murals. There is also a central wooden iconostasis. From 1947 – 1949, the monastery was used as a sanatorium where over 120 political exiles with tuberculosis. Some of these patients were buried in the courtyard and remain there today.
Monastery of Panagia Theoktisti
Located in the village of Pigi, the Monastery of Panagia Theoktisti is dedicated to the Blessed Theoktiste from Molyvos, Lesvos, who is said to be connected to Paros and Ikaria. The date when the monastery was built is unknown, but an inscription shows the monastery was operating in 1688. The Monastery of Panagia Theoktisti consists of 15 cells that are used as hostels and other auxiliary spaces.
There are several murals to admire that were painted by Pantelis Hatzis. A short distance from the main temple is the Chapel of Theoskepasti, which is formed inside a cave. Inside the cave is an old carved iconostasis that dates to about 1894. The chapel attracts a great number of visitors from near and far. You can get to the Monastery of Panagia Theoktisti by taxi, car, or on foot.
Monastery of Zoodochou Pigis
The Monastery of Zoodochou Pigis, also known as Monastiraki by the locals, is a nunnery that was built around 1890 and abandoned in 1955. The monastery is located near the village of Christos in Agios Kirykos. Much of the monastery was destroyed during the great fire of 1993. The cells of the monastery have been preserved and inside the temple you can view murals and a cross that is carved on the iconostasis. When visiting the Monastery of Zoodochou Pigis, you can check out the ruins of an old watermill nearby that supplied water to the village of Christos.
There are so many monasteries to visit in Greece, it can be hard to choose. While in Ikaria, consider spending time at at least one of these.
Categorized in: About Ikaria, Greece, Greek Travel Guide
This post was written by GreekBoston.com
Like this article? Please share below: