Great Experiences to Have With Food on Crete
Written by Greek Boston in About Crete Greece, Greek Travel Guide Comments Off on Great Experiences to Have With Food on Crete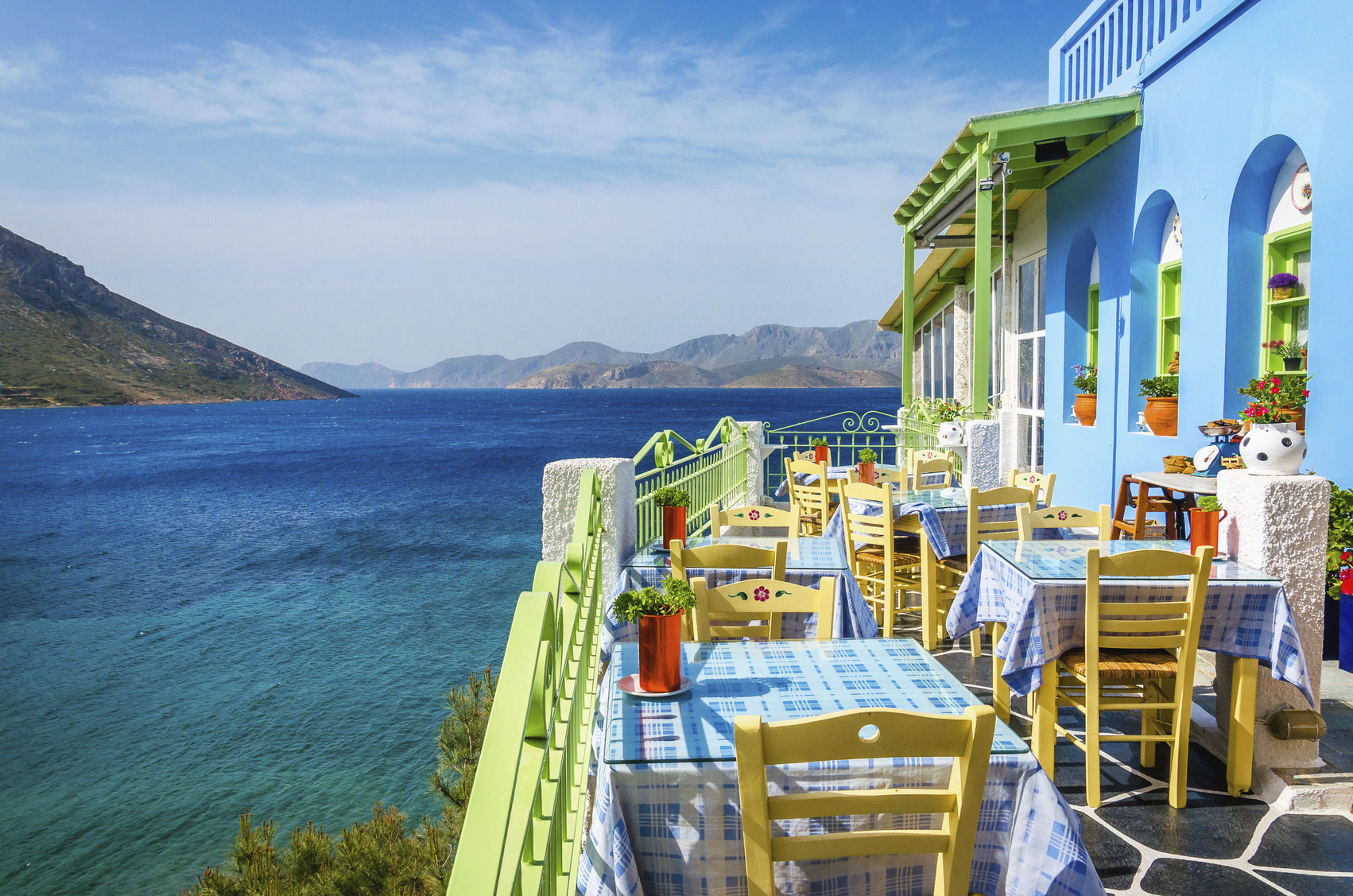 Crete has a distinct charm that you can't get anywhere else in Greece. Because it is a large island, it is all too easy to feel as if you aren't on an island at all. Most people who look out at the waters from the shore, when they look to the left and right, chances are pretty good that they see long stretches of coastline.
Because Crete is a large island,  this means that different types of food can be grown. Not only that, but the Cretans are really proud of the fresh, local cuisine that is produced from their lands. Here is an overview of some of the best food experience to have
Pick and Eat Something Fresh
Most Cretans know where the land produces some of its favorite foods. As a visitor, you can learn all about this too, as long as you know who to ask. Start by asking questions at your hotel. It is even possible that they'll have some of these fresh foods growing on the property and if not, they'll know exactly who it is.
Drink and Eat at a Vineyard
One of the things Crete is known for is its wine, and the vineyards are in the some of the most stunning locations on the island. Wineries to visit include Lyrarakis Winery, Manousakis Winery, and Daloufakis Winery. If you decide to go to any of these places, call ahead to reserve a tasting or to make sure they are open. Some wineries scattered throughout the island also have a taverna on site as well as hiking trails so you can easily make a day of it.
Learn About Cretan Agriculture
One thing that makes the cuisine on the island so special is the fact that the majority of what people eat had been produced exclusively on Crete. There are several growing seasons on the island, which means that a variety of crops do well here. Some of the most interesting experiences on Crete involve the "farm to table" mentality so it is worth your while to embrace it. For a hands out approach, the Agreco Farms in Rethymnon offer visitors a unique chance to be part of the process of cooking the food, and there is also an opportunity to learn about the agriculture.
Eat at a Local Restaurant or Taverna
When you ear at a restaurant, cafe, or taverna that is located in some of the more touristy areas, it is impossible to get the full culinary experience that the island has to offer. In some more remote villages, there are some excellent tavernas and restaurants that are owned and operated by families who produce the majority of the foods themselves. These places don't have a menu – you're simply told what you're able to eat that day and then you tell them what you want. To find the best places, you really need to ask the locals where they go to eat when they're eating outside of the home. This usually results in some of the best finds!
These culinary experiences on Crete will really make your visit memorable!
PLEASE NOTE: The Greek travel section at GreekBoston.com are not paid reviews. Our unbiased and informative travel articles are designed review the popular cities, islands and places in Greece. We are not always able to exactly match the photos to the destinations, but we do try to get close. However, we are not looking for photo submissions at this time. If you find something in a Greek travel article that is not accurate based on your personal experience, please send us an email to greekboston@worldwidegreeks.com and we will consider your suggestions. Thanks for reading the travel section at GreekBoston.com!
Categorized in: About Crete Greece, Greek Travel Guide
This post was written by Greek Boston
Share this Greek Travel Article: