Tour the Music Museum on Corfu
Written by GreekBoston.com in About Corfu Greece, Greek Travel Guide Comments Off on Tour the Music Museum on Corfu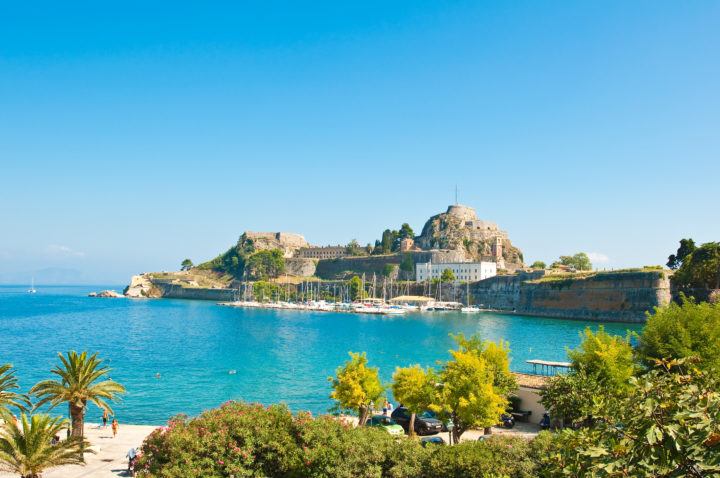 The beautiful Greek island of Corfu is known for its natural wonders, beautiful capital city, and impressive monuments. Corfu, Greece also has a fascinating history and culture that should be explored. When visiting the island of Corfu, be sure to stop into the Music Museum. Here's what you should know about the Music Museum.
About the Music Museum
The Music Museum of the Philharmonic Society opened on Corfu in 2010. The Music Museum is housed on the first floor of the building of the society in Corfu Town. The Philharmonic Society of Corfu was established in 1840. It was created by well-educated Corfiots with an aim of being an educational and concert organization. The Philharmonic Society was first under the artistic supervision of Nikolaos Halikiopoulos Mantzaros, whom the museum honors today. Other important composers of the Ionian Islands would follow in his footsteps. This would become one of the leading centers for the development of music on the 19th century, not just throughout the Ionian Island, but all of Greece. It became a model similar institutes around the country.
Nikolaos Halikiopoulos Mantzaros, the first artistic director, was the composer of the Greek national anthem and the Anthem of the Olympic Games in addition to other pieces, a passionate music teacher, and an inspiration to so many who wanted to create music. In fact, the Music Museum was one of the first to allow all social classes to take music lessons.
Tour the Music Museum
A visit to the Music Museum on Corfu is the perfect destination for music lovers. It is also an ideal place for family members of all ages to spend time. The museum introduces visitors to the history of music on the island. Entrance to the museum is free and the guided tour that is available is spoken highly of. A guided tour is a wonderful way to learn as much as possible for knowledgable staff. The museum is well-designed and a pleasure to explore.
Exhibits the Music Museum include old music scores, old photographs, documents, instruments, school registries, and much more. You can even see an authentic uniform and a statue head Nikolaos Halikiopoulos Mantaros. Anyone interested in music history and the culture of the island of Corfu should spend time at the Music Museum in Corfu.
Getting to the island of Corfu can be done by plane or ferry. The airport of Corfu is located close to Corfu Town making it very convenient for getting quickly and easily to transportation and accommodation. Ferries to Corfu come from Igoumenitsa and Patra. Ferries from Italy also arrive in Corfu. Once on the island of Corfu, you can rent a car, take the bus, or wander around on foot. The Music Museum is located on Nikiforou Theotoki Street in Corfu Town.
Visit the Music Museum on Corfu to learn about the history of music on the island.
Categorized in: About Corfu Greece, Greek Travel Guide
This post was written by GreekBoston.com
Like this article? Please share below: