Outdoor Sports to Enjoy in Schinoussa, Greece
Written by GreekBoston.com in About Schinoussa, Greece, Greek Travel Guide Comments Off on Outdoor Sports to Enjoy in Schinoussa, Greece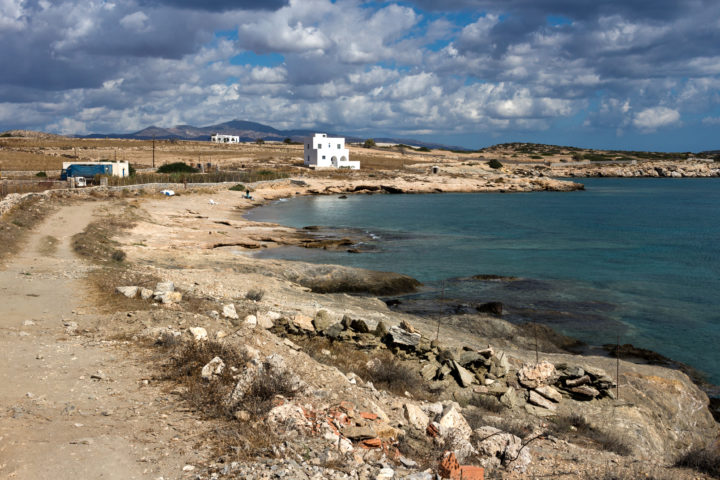 The Greek island of Schinoussa is home to some of breathtaking natural beauty. From the tops of the hills around Schinoussa, you can experience a wonderful panoramic view of the surrounding areas including the islands of Ios, Keros, Naxos, and Santorini just to name a few. While visiting Schinoussa, Greece, you will have the opportunity to indulge in your love of outdoor sports. Here are some of the outdoor sports you can enjoy in Schinoussa.
Hiking
The island of Schinoussa is the ideal destination for lovers of nature and hiking. There are a number of trails to hike that allow you to explore the beauty of the island. The Gorge of Harakas is a wonderful area to hike. The gorge is located in the area of Halepes. The Gorge of Harakas features a climbing park that is perfect for climbing lovers. The gorge is an amazing limestone formation that begins at Panagia Village. Another hiking trail you take starts at Mersini and goes around the island. This hike lasts two hours, so it's ideal for the entire family. You can enjoy the beaches and other landscapes as you go.
Yachting and Sailing
The island of Schinoussa is the perfect place to begin a yachting or sailing trip around the small Cyclades group. The coastline of Schinoussa is indented and offers a lot of places for anchorage. One of the best shelters for small boats is the harbor of Mersini. The Cove of Tsigouri, the Cove of Livadi, Alargia Beach, and the islet of Argilos are also good anchorage spots. If you enjoy yachting or sailing, you can view the island of Schinoussa from the water and tour around Donoussa, Koufonisia, and Heraklia. Anyone who loves being on the water, will love experiencing yachting and sailing when visiting Schinoussa, Greece.
Spearfishing
Thanks to the clear water around the island of Schinoussa, spearfishing is an ideal sport to partake in. The rich marine life of the area is not only ideal for the sport of spearfishing, but also snorkeling if that is of more interest to you. The best beaches to enjoy spearfishing around Schinoussa include: Fikio Beach, Gerolimnionas Beach, Kambos Beach, and Sifneikos Beach.
Windsurfing or Sea Kayaking
The island of Schinoussa has the perfect conditions for windsurfing. The north winds blow at most beaches are ideal for the sport of windsurfing. Schinoussa is home to a number of windsurfing centers where you can take a lesson, if needed, and rent equipment. You can also find sea kayaking centers that will allow you to explore the coastline of the island of Schinoussa.
Kayaking allows you to easily maneuver around the formations that extend into the water as well as rocks. This is a wonderful way to see different beaches and coves. You can take a one-day kayaking expedition that takes you around Schinoussa and other nearby islands.
There are plenty of opportunities for adventure all over Greece. While in Schinoussa, these are some of the activities you can do.
Categorized in: About Schinoussa, Greece, Greek Travel Guide
This post was written by GreekBoston.com
Like this article? Please share below: