Top Places to Visit in the Peloponnese
Written by Greek Boston in About Peloponnese, Greece, Greek Travel Guide Comments Off on Top Places to Visit in the Peloponnese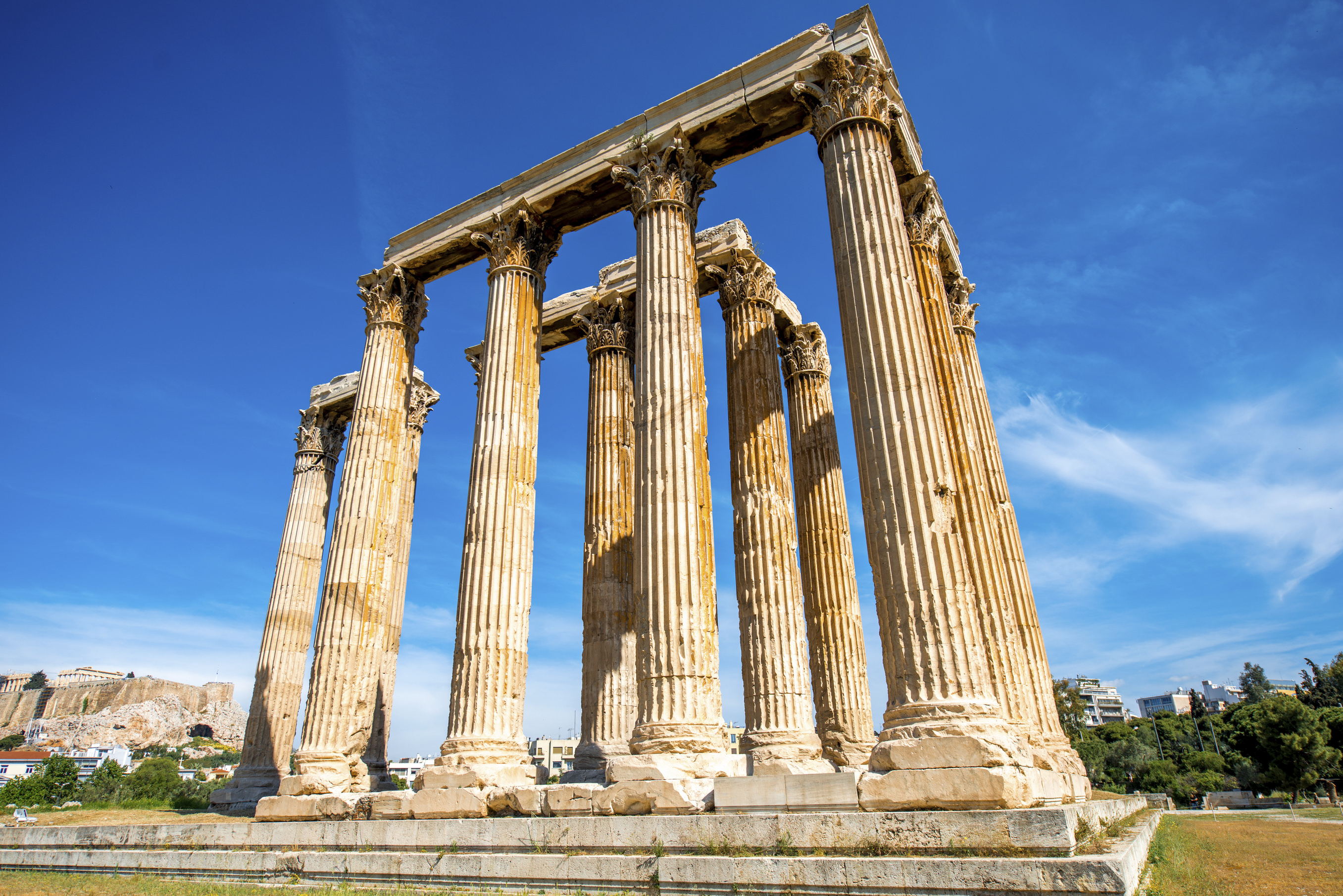 The Peloponnese region of Greece is a legendary place, especially from an historical and mythological perspective. This is the peninsula where Ancient Sparta was located. Hercules battled the Nemean lion here, which was one of his legendary "Twelve Labors". Paris of Troy escaped here when he and Helen eloped. d.  The Peloponnese is also where some of the most memorable of Greece's locations can be found, such as Ancient Olympia, the site of the original Olympic Games, and many others.. Here's an overview of the best places to visit during your stay on the Peloponnese:
Ancient Olympia
If you find yourself in the Peloponnese, you won't want to miss the chance to visit Ancient Olympia, the home of the original Olympic Games. While here, you'll be able to see the gymnasium where the athletes trained, the palaetra, which was a wrestling school, the Temple of Zeus, as well as other places where the athletes competed and trained. Since there is so much to see here, you'll get a lot more out of it if you take a guided tour.
Nafplio
Nafplio is one of those beautiful seaport towns that makes for an ideal place to stay. Cafes, shops, restaurants, and hotels line the shoreline while people soak up the sun in its nearby beaches. There are also plenty of sites to see in Nafplio and the surrounding area, such as Palamidi Castle and the Akronafplia Fortress. There are also plenty of nearby wineries and other excursions to keep you busy.
Mani
Mani is one of the most unique regions in Greece. It is the only part of Greece that hasn't experienced foreign occupation and when you visit here, you'll understand why. The terrain is rocky and unforgiving and whenever invaders tried to take over, they were met with resistance from the fierce people who were skilled at fighting and using the landscape to their advantage. However, today, Mani is a beautiful and friendly place and visitors love to come here to experience traditional Greek hospitality and soak up the sun at its beautiful beaches. If you can only visit one place in Mani, you won't want to miss Monemvasia, which is considered to be a beautiful and historic coastal town.
Epidaurus
The ancient theater at Epidaurus is considered to be one of the most acoustically sound theaters in the ancient world. If you have time to visit nothing else in Epidaurus, you won't want to miss the chance to visit this theater. It is said that when someone drops a pen in the center of the theater, people sitting in the upper levels can hear it drop with accuracy. The theater still houses performances and if you happen to be in the area during one of them, it is worth your while to attend one, if possible.
Mycenae
There was a time when Mycenae was considered to be a powerful, formidable Greek civilization. However, when the civilization collapsed, it did propel Ancient Greece into its Dark Ages. All that remains of this ancient civilization is the archaeological site. Here, you can view the legendary Lions Gate as well as other excavated structures from the civilization.
When visiting the Peloponnese, you won't want to miss the chance to visit these places!
PLEASE NOTE: The Greek travel section at GreekBoston.com are not paid reviews. Our unbiased and informative travel articles are designed review the popular cities, islands and places in Greece. We are not always able to exactly match the photos to the destinations, but we do try to get close. However, we are not looking for photo submissions at this time. If you find something in a Greek travel article that is not accurate based on your personal experience, please send us an email to greekboston@worldwidegreeks.com and we will consider your suggestions. Thanks for reading the travel section at GreekBoston.com!
Categorized in: About Peloponnese, Greece, Greek Travel Guide
This post was written by Greek Boston
Share this Greek Travel Article: