Enjoy the Tomato Industrial Museum on Santorini
Written by GreekBoston.com in About Santorini, Greece, Greek Travel Guide Comments Off on Enjoy the Tomato Industrial Museum on Santorini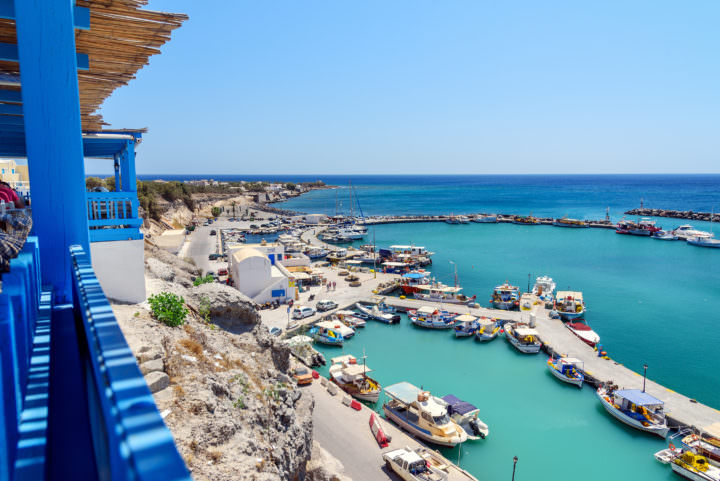 There was a time when the tomato paste industry was important to the economy of Santorini, and the Tomato Industrial Museum showcases that. Located in the former D. Nomikos Tomato Factory, visitors can learn about this part of history. The museum was designed to give its visitors a historical journey into the industrial age of Santorini. The factory is no longer open, but the museum remains to showcase a portion of this history. Here's more information about this museum:
How to Get to the Santorini Tomato Museum
The Santorini Tomato Industrial Museum is located on Vlychada Beach in Santorini. Before you can head to the museum, though, you need to first make your way to the island. You can do this by either taking a flight into the regional airport or riding the ferry. It is about a thirty minute flight to Santorini from the Athens Airport. Once you get to the island, you can take a bus or rent a taxi to get to the Vlychada Beach, which is where the museum is located. While in Vlychada, you should also schedule in time to visit this beach.
About Tomato Industrial Museum
The Tomato Industrial Museum has an interesting history. In 1915, Dimitrios Nomikos started producing tomato paste in Messaria using older tools. In 1922, he developed a more technologically advanced tomato processing factory in Balkans. George Nomikos, the son of Dimitrios, created the current museum when he set up a tomato processing firm in Vlychada in 1945. The factory operated for the first few years without a roof. With its location being at the center of the best tomatoes at the time, the factory flourished and became a great success. There are more fascinating facts to learn about the journey of tomatoes that can only be understood by visiting this museum. This industry was important to the island and even to this day, the island is known for its tomatoes.
What to Do While Visiting the Museum
The museum is interesting and is definitely worth spending your time. While here, you can browse through the exhibits yourself or take one of the guided tours. Depending on how interested you are in this topic, your time here could be fast or you might want to spend more time. In addition, you should also consider spending the time at Vlychada Beach. Although Santorini is an island, there aren't a lot of beaches because of its unique geography. Vlychada Beach is one of those places that is worth spending your time at. While one the beach, you can easily soak up the sun, eat in on of the area restaurants, go for a walk, and enjoy the beautiful Greek sunshine. In fact, the area around Vlychada Beach is worth exploring in its own right.
It's true that the island of Santorini has a rich history. While here, you can easily visit museums such as this to learn more about it.
Categorized in: About Santorini, Greece, Greek Travel Guide
This post was written by GreekBoston.com
Like this article? Please share below: