Five Greek Wedding Gift Ideas Not On the Registry
Written by Greek Boston in Greek Wedding Traditions Comments Off on Five Greek Wedding Gift Ideas Not On the Registry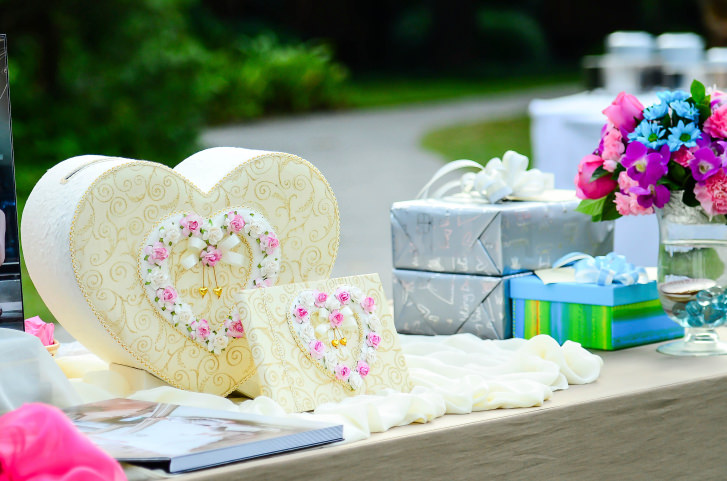 In the United States, the wedding registry is an integral part of the process. The theory is that by telling guests what they should get you, then every gift you get will be useful for helping you set up your new home. But, what happens if you attend a Greek wedding that doesn't have a registry or you, for some reason, don't wish to buy a gift from a registry? Well, here are some ideas that the bride and groom will be sure to love.
Time Capsule
Gift the newlyweds with a time capsule they can fill with memorabilia from their wedding, letters to each other, and dreams they have for their future together. This beautiful gift will be something they can open years from now on their anniversary. If you are close to the bride and groom, you may also wish to include sealed letters and photos for the couple to open when they choose to open the time capsule. They will remember you fondly with this sweet gesture.
Gold Jewelry
Giving gold jewelry to a Greek bride is something that has been done for centuries. Greek Orthodox weddings are steeped in tradition and religion, so gifting the bride with a piece of gold jewelry such as a bracelet or necklace is very thoughtful. Jewelry can be Greek-themed or religious in the form of a cross.
Money
It's hard to go wrong with the gift of money. It allows the bride and groom to purchase something they really want or need or even tuck it away for the future. If you feel uncomfortable giving money alone, you can also include a letter of congratulations and encouragement for their marriage and future in the wedding card or a framed wedding invitation. Sometimes a Greek bride will perform a wedding dance where guests pin money on her gown, so if you are attending a Greek wedding, bring some extra money.
Personalized Stationary
If you look at the bride and groom's wedding invitation, you can get a little sense of their style together. You can parlay that into a beautiful set of stationary for the newlyweds. Other personalized gift ideas include monogrammed coasters, photo frames, and champagne flutes. Personalized gifts are thoughtful and meaningful to a newlywed couple who is starting their brand new life together.
As an addition to any lovely gift you choose to give, you can bring sweets to a Greek Orthodox wedding. This is a tradition you can partake in even if you yourself are not Greek. It will make the couple feel great that you took time to consider their traditions. If you are not talented in the cookie or sweet-making area, you can get a box or tray of goodies from a Greek bakery.
Don't be afraid to think outside of the box when choosing a wedding gift. If you are close to the bride and groom, you can find a beautiful and meaningful wedding gift that will be enjoyed for years to come.
Categorized in: Greek Wedding Traditions
This post was written by Greek Boston