Greek Christening – Keeping it Simple
Written by Greek Boston in Greek Christening Traditions Comments Off on Greek Christening – Keeping it Simple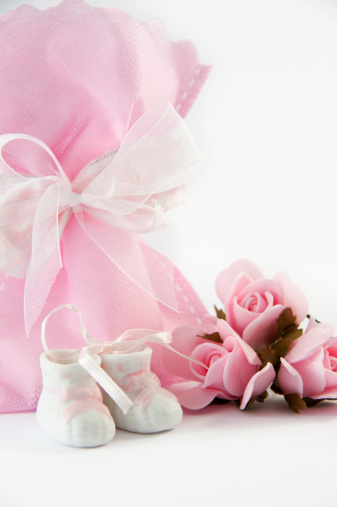 When planning a Greek Orthodox Christening, it is all too easy to get bogged down with all the details. You are told you need to give your guests the Martyrika, the cross and ribbon keepsake favor, and Koufeta. Someone else told you that there needs to be a reception after the ceremony. Is all of this really necessary?
If your instincts and your wallet are telling you that the Christening doesn't have to be complicated, they are right.  The Greek Christening is a sacred event that normally contains two sacraments – Chrismation and Baptism. As long as the priest has what he needs to perform the ceremony, the rest of the items are normally just traditions – and therefore can be considered unnecessary so always check with your priest.
Selecting the Godparent
Technically speaking, you only need one godparent who has to be a Greek Orthodox Christian in good standing. If the child is your firstborn, your godparent will be your koumbaros or koumbara unless he or she is unable to do it.
Otherwise, your only requirement is to find a godparent you are comfortable with entrusting the spiritual development of your child. Work with your priest so he can help you select the best godparent for the job.
Purchase the Items for the Christening
Another thing that is absolutely essential for the Christening is to purchase the items that the priest will need. Typically, the godparent is responsible for this. Here's a list of what the priest needs:

White hand towels
White bath towel
White sheet
Small bottle olive oil
Small bar of soap
2 small white candles
1 large white candle
Set of new white clothing
Gold cross and chain
Work with the godparent to make sure the priest has all these items. Also, review this list with your priest to make sure you didn't miss anything.
Tradition or Necessity?
Technically speaking, having a reception after the Christening is more of a tradition than a necessity. You can send the guests home without the Koufeta or Matyrika as a favor. You don't need to serve them a meal. These are all traditions that were developed over time until they became expectations. If having a reception is out of your budget or your desires, don't feel compelled to do it if you don't want.
Remember that if your budget is a consideration, there are ways to still save money. You don't necessarily need to skip it all together. Ideas include having a reception that includes only coffee and pastries, turning it into a potluck, and having it at your house.
If your child is getting baptized remember that you don't need to make it a big affair. All that's really needed is the family, the child, and the godparents. As long as the priest has what he needs for the ceremony, you can forego tradition if you so choose.
Categorized in: Greek Christening Traditions
This post was written by Greek Boston